Chad Larson explains how topping WP's Top 50 list has benefitted him over the last year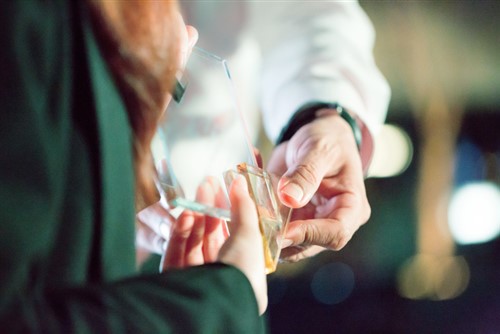 by Darren Matte
Gracing the top of the Wealth Professional Top 50 Advisors list in 2018 was a great honour for Chad Larson, portfolio manager and senior vice president of MLD Wealth Management in Calgary, part of Canaccord Genuity. The recognition not only provided validation for Larson but also helped in his ability to grow his business.
"I think having any kind of recognition in our field is compelling, warranted and uplifting to what we set out to do every day," said Larson, whose firm now manages over $700 million in AUM. "Making the list, at any ranking, any number, is an honour in itself. Landing the number one spot is the pinnacle and made me feel validated in what we do, our commitment to what we deliver for our clients and the sacrifices and hard work we put in to make this a world-class solution."
The recognition has benefited Larson on numerous fronts. Not only has it provided a validation to the firm itself, but also to their existing clients. With the volatility in the markets this year, Larson says it was reassuring for his clients to know that their advisor was on top of the situation. "In the late stages of an economic cycle, we are always climbing that wall of worry. We saw a correction coming and did the best to hedge against it and protect assets in our client portfolios," said Larson.
Still, even with their preparations, Larson says no one could have predicted the scale of the turbulence in October. "No one saw the severity and the draft down. It was kind of unprecedented because we still had good corporate earnings and bank's lending money. Sure, connotative restrictions and rising rates are one part of a shifting economy but it was still very steep and very drastic."
Topping WP's Top 50 list also helped Larson and his firm bring in new clients. "The visibility that I and my team received translated into phenomenal client retention, asset gathering, and revenue generation," added Larson.
"Being ranked number one on the WP list has added incredible value to my business. In regards to closing ratios for new prospective clients, we found that we have had a drastic increase on inbound requests for service, proposal and the onboarding has drastically increased. We find that most of the time, clients have researched us online, seen the article (being named top advisor) and made up their minds by the time they call us. There isn't a lot of convincing needed."
For the sixth consecutive year, Wealth Professional will rank the Top 50 individuals based on AUM, AUM growth and number of new clients introduced to the business during the 2018 fiscal year. Advisors are encouraged to fill out this nomination form to see if they are one of the Top 50 Advisors of 2019.
If Larson's experience is any indication, earning the recognition can be quite the boost for any business. Results will be published in the January 2019 issue of Wealth Professional magazine.