On March 8, this senior wealth adviser will reflect on the balance of work, family, community and self-care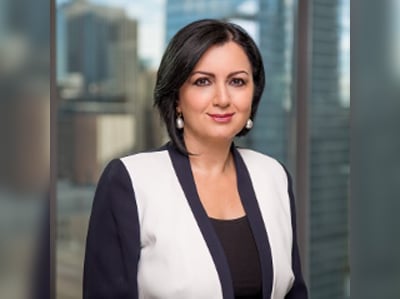 For Tina Tehranchian, senior wealth advisor and branch manager at Assante Capital Management, #balanceforbetter is all about striking the balance between work, family, community and self-care.
"Being a mother is the toughest balancing act in the world and it teaches women valuable lessons that they can transfer and use in other areas of their lives. As women we constantly strive for balance every day of our lives," she said.
On International Women's Day on March 8, 2019, Tehranchian is planning to attend a conference featuring accomplished business women so that she can learn about how they overcame the challenges they have faced along their journey to success.
"I also plan to reflect on past achievements of women, our present condition and the sort of future we should envision for all of us," she said.
The woman in financial services who Tehranchian admires the most is Sheila Murray, the president of CI Financial Corp. She describes Murray as, "a very inspiring lady who has broken the glass ceiling and has risen to the top in a very male dominated industry, solely based on her own merits, yet she has managed to stay genuine and feminine in the process".
The world has changed since Tehranchian started in financial services in 1991, women were the minority.
While the number of women entering this field has grown, she told Wealth Professional that women are still the minority, especially among the top producers in most firms.
"I am very optimistic that the next generation will see the number of women rise in the wealth management industry as I think women bring unique sensibilities to the table that are very much in demand and their contributions can enrich the entire industry".