How Stenner Wealth Partners+ of CG Wealth Management navigates its exclusive client base through tumultuous times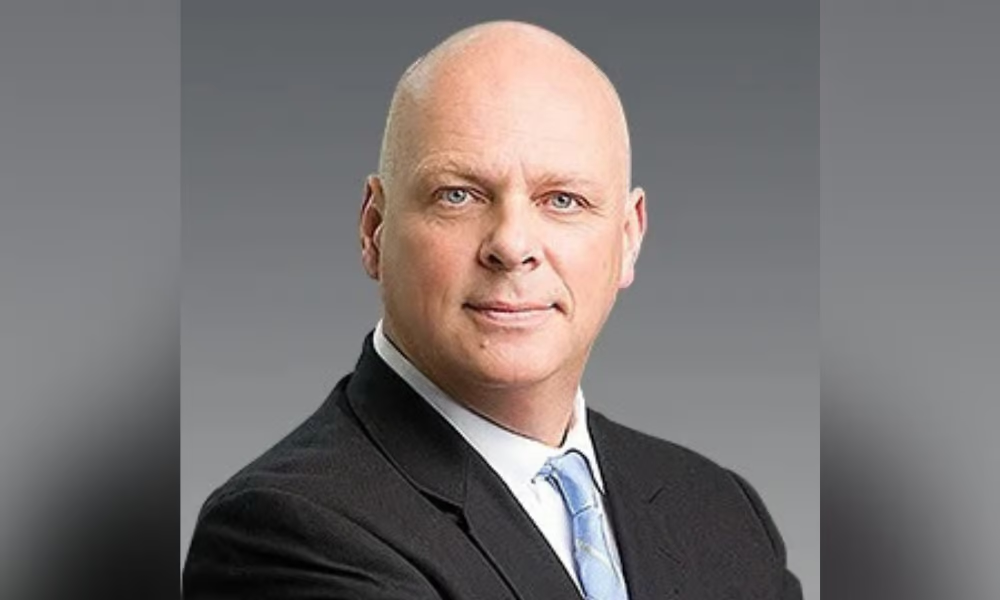 This article was produced in partnership with Stenner Wealth Partners+ of CG Wealth Management.
When asked what gives Stenner Wealth Partners+ the edge over other wealth advisors, Thane Stenner, CIM®, FCSI®, doesn't hesitate: "Keeping the client's interests in mind, first and foremost, because at the end of the day, we're in the trust and service business."
As a Senior Portfolio Manager and Senior Wealth Advisor, Stenner's practice exclusively manages 46 clients from across Canada and the US who come in at anywhere between $25 million up to over $2.5 billion dollars in net worth. This level of clientele expects a very high attention to detail and to deal with a "sharp group," and their team of 16 professionals — making the staff-to-client ratio 1 to 3 — is "intensely focused on a highly customized service model in order to be ahead of the curve when it comes to what the client might need," Stenner says, adding that while there are many successful people in the industry who do great business with 500 to 2,000 clients, his team has chosen to "serve a very exclusive niche clientele."
"We're very hands-on, with a customized service plan in place for each household. We proactively reach out to every single client, typically on a weekly basis, whether it's via email, phone call, Zoom, or in-person meetings, and that doesn't include them reaching out to us for questions around the portfolio and wealth planning. If we had 400 to 2,000 clients, there is no way we could do that."
The clients Stenner Wealth Partners+ of CG Wealth Management works with are highly entrepreneurial and sophisticated, either owners of successful businesses or those who have gone through a liquidity event as well as family offices. The team takes a holistic approach, with the goal to become the trusted advisor to the family. When they meet with existing or prospective clients, the first step is to either update or map out a game plan. Whether it's estate planning, investment management, risk assessment, a liquidity event, or philanthropic solutions — in the last year or so the team has helped families facilitate, structure efficiently and strategically, over $80 million worth of capital to charities and foundations close to their heart in their communities, Stenner notes — they've learned that instead of coming in with solutions, you need to ask really good questions first to determine what our clients really want.
2022 saw the Stenner Wealth Partners+ team fire into overdrive, actively and tactically moving things around to ultimately come out of it with a flat performance, a significant success in protecting client portfolios considering the current challenging bear market that has started. It took a lot of work to get that result, Stenner notes, but it paid off in more ways than one: assets over the past year were up over 50% alone, and that came about from a handful of significant new clients as existing clients continued to refer the team to their key contacts and friends.
Stenner wouldn't be surprised if the bear market lasts another 12-18 months, but the team holds a well-researched shopping list of what they want to be buying at cheaper levels — and candidly, Stenner says he loves these markets because "they allow us to step forward and stand up in the marketplace nationally." The team's investment strategy for 2023 includes buying long bonds for the first time in a long time, because if a recession is imminent, which Stenner believes it is, long-term yields will drop and long-term bond prices will go up. Another area where Stenner Wealth Partners+ has some exposure is gold miners, silver miners, and commodities which should do very well if short-term interest rates peak in the next 3-6 months as predicted, causing the US dollar to weaken. Finally, their discretionary portfolio is currently 55% allocated to cash as of today, which is unusually high, Stenner notes, adding they're extremely defensive right now. But that money is getting close to a 5% yield, which would have been very difficult to get two years ago when the interest rates on short-term cash were earning very little.
Though tech stocks "would have to get a lot cheaper before we step in, they might go down another 20-30% and then we'll get really interested," Stenner says. Another area they're poised to step into is publicly traded REITs, which are currently trading anywhere from 20-50% discounts off of net asset value, as opposed to private REITs, which the team believes isn't as cheap. If rates are peaking and starting to fall, the public REITs could be a strong bias, so "we're pretty close to pulling the trigger," Stenner says.
Looking past the pressing issues of the next one to two years, Stenner Wealth Partners+' long-term goals include growing the team to 25 or 30 professionals, tripling revenues, and growing the client base to a maximum of around 100. The team will remain exclusive: they won't be taking their eyes off serving existing clients, and will only onboard anywhere between six to eight new clients a year through a gradual building of relationships. Stenner Wealth Partners+ doesn't just look for a client with a certain amount of capital, they also look for alignment in personality and values. For Stenner on a more personal level, after three decades in the business he's reached the point where he's looking ahead to building his team's 10 to 15 years succession plan. He's shifting his focus on establishing the necessary systems, grooming the right people, and continuing to build and establish longer term relationships.
"You want those things in place to, in essence, to build a legacy business that can go on when I ultimately retire," Stenner says. "That's one of my top objectives for the next decade."
Thane Stenner hosts a podcast produced by BNN Bloomberg Brand Studio entitled, "SmartWealthTM with Thane Stenner". He is the Chairman Emeritus of TIGER 21 Canada. TIGER 21 is an exclusive North American peer to peer network of high-net-worth investors with 1,200 members who collectively manage $140B USD in assets. Connect with Thane and access the value of confidential and specialized advice on your current investments. View his LinkedIn profile and get to know his team at www.StennerWealthPartners.com or via their LinkedIn page.
Thane Stenner was also awarded as one of the best financial advisors in Canada. Learn more about the winners here.