Firm reveals causes of concern among millionaires and how they can impact client-advisor relationships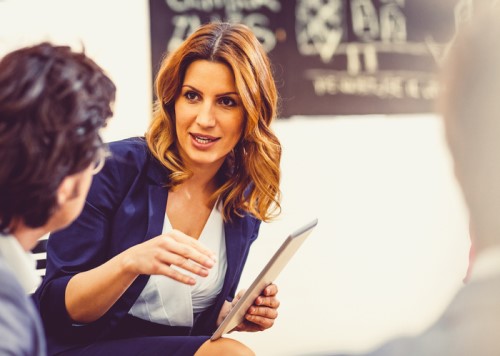 Having more wealth doesn't insulate people from stress, and advisors who aren't sensitive to that fact should start paying more attention to their clients' emotional state.
Those were among the key insights from Fidelity's 11th Millionaire Outlook Study, which analyzed the investing attitudes and behaviours of more than 2,000 households, including more than 1,100 millionaires.
Health concerns were found to be the leading cause of stress among both millionaires and non-millionaires. Those concerns were shared by more than one third of both groups, giving them a larger proportion of responses than the three other areas of well-being explored in the poll (financial, work, and life).
Among millionaire respondents who reported higher stress levels, fewer than half said they felt confident about their health. In comparison, 86% those who self-identified as less stressed reported feeling confident.
And aside from being six times more concerned about health-care payments than their counterparts, millionaires who reported feeling stressed said planning for health expenses in retirement is one of their top investment goals.
"There are a lot of stressors in life that are universal and difficult to predict, like health issues or the state of the economy," David Canter, head of the registered investment advisor segment at Fidelity Clearing & Custody Solutions, said in a statement. "Regardless of net worth, proactively planning and managing financial resources can help alleviate stress."
Looking at investors' aggregate outlook on the economy, stock market, value of real estate, and consumer and business spending for the next 12 months, the survey found that respondents' optimism was at its lowest level since the survey's inception. Investors' responses to questions about retirement savings, debt management, real estate, and other personal financial factors also revealed a gap between their current confidence and future confidence.
Stress also has important implications on the client-advisor relationship, as the most-stressed millionaire respondents ranked their advisors lower in terms of understanding their needs. They also reported feeling underserved during critical life events like the death of a loved one or when they sell their home.
"Advisors are working with clients at some of the most stressful times in their lives, so it's important to address the emotions, not just the numbers," Canter said. "By helping to identify their clients' underlying concerns, advisors can show the tremendous human value that an advisor provides.
To help advisors deepen relationships, Fidelity offered some advice in relation to dealing with stress:
Conduct scenario-planning sessions around foreseeable and unforeseeable life and work events;
To assist with clients' healthcare concerns, help them navigate the healthcare system and partner with local organizations to conduct educational events on Alzheimer's, cancer, diabetes, and other health issues;
Advisors can help clients potentially turn a death in the family into a lasting positive memory by working with them to organize a charitable donation or establish a trust in their deceased loved one's name;
Be aware of clients' family history, and get in touch on important days and challenging days; and
Help business owners think about the transition of their business