BC Securities Commission will have greater scope from updated legislation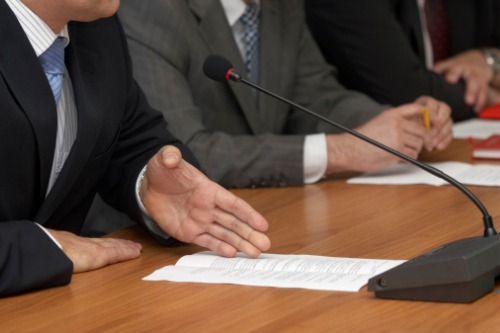 The BC Securities Commission has welcomed the provincial government's legislation to crack down on investment fraud.
Amendments to the Securities Act, the first in almost a decade, the BCSC will gain the strongest powers in Canada to protect people and punish those who break the law.
Tougher enforcement powers include increasing maximum fine and jail term amounts and introducing minimum sentences for people who are convicted of significant offences multiple times.
BCSC's investigative powers will be bolstered including powers to obtain information.
There will also be greater obligations and sanctions relating to records, new protection for whistleblowers, and an ability to order administrative monetary penalties without a hearing for contraventions of regulations or decisions.
The commission will also have improved powers of collection including the ability to freeze and seize property transferred by fraudsters to third parties for below market value; the power to direct the Insurance Corporation of BC (ICBC) to refuse to issue or renew a driver's licence or licence plates; and the ability to seize registered retirement savings plans.
"We'd like to thank the B.C. government for taking action to crack down on white collar crime with these groundbreaking amendments," said Brenda Leong, chair and CEO of the BCSC. "We now have new and better tools to go after the bad actors who break the law and cause significant harm to investors and the capital markets."
Setting a high bar
Ermanno Pascutto, executive director of FAIR Canada (Canadian Foundation for Advancement of Investor Rights), says that BC is setting the bar high on protecting people's investments.
"These amendments to improve fine collection rates are some of the most far-reaching in Canada and align with international best practice," he said. We are pleased that the B.C. government and the BCSC will make it a priority to return funds to victims of investment fraud."
The amendments are part of the BC government's ongoing crackdown on fraud, money laundering, and other finance-related issues in the province.
"Our government is taking action to make sure we have the strongest protections in Canada for people who are investing and tough penalties for those who are abusing the system," said Carole James, Minister of Finance. "These changes send a clear signal to fraudsters that the rules do apply in B.C., and if you break them, there will be consequences. People can feel confident knowing that B.C.'s investment markets will be protected today and into the future."