The man helped a woman invest a seven-figure sum in a company solely controlled by his father, says BCSC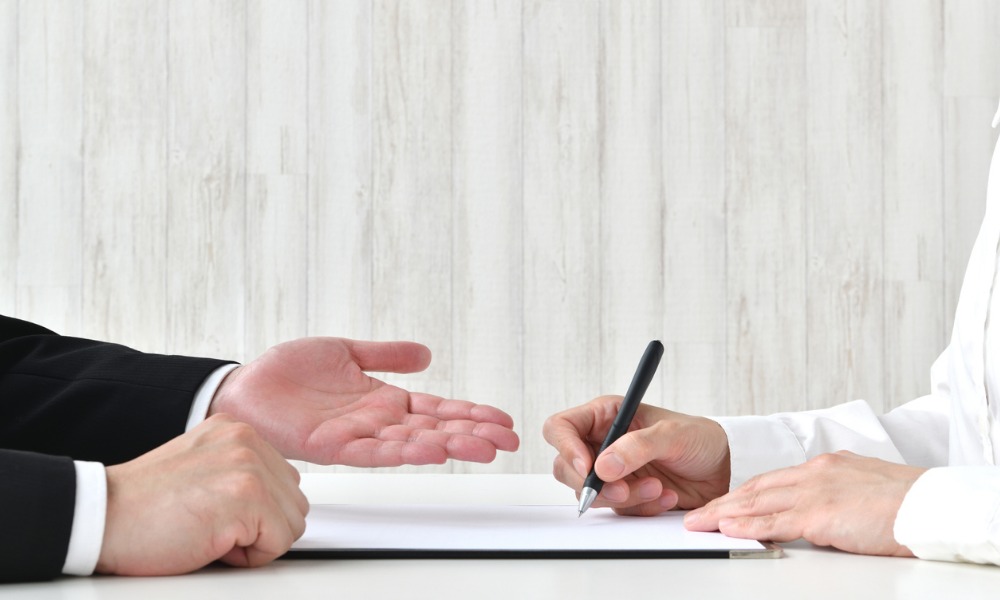 The British Columbia Securities Commission (BCSC) is ordering a Vancouver man to pay nearly a million dollars for illegally distributing securities to an investor.
According to the regulator, Geoffrey Rajay Sidhu helped a woman invest $1.75 million of a $2-million mortgage she had obtained in Bracetek Industries Group Ltd., which his father was the sole officer and director of.
Bracetek's business revolved around developing, manufacturing and selling proprietary braces used in residential and commercial construction. Its braces used technologies that were licensed from companies controlled by Sindhu.
According to the BCSC, Sindhu spoke to the woman about Bracetek before she invested, and helped her complete the subscription agreement. The company used $900,000 of the investor's funds to pay licensing fees that it still owed to Sindhu's companies.
"Bracetek did not file a prospectus," the regulator said. It did not possess an exemption to sell securities without a prospectus, and the woman was not qualified to engage in a non-prospectus securities purchase.
"In acting in furtherance of Bracetek's trade with the investor, Sidhu illegally distributed securities, violating the Securities Act," the BCSC said.
Under a settlement agreement, Sindhu must pay $950,000 to the BCSC. He has paid $50,000 so far, and must pay the rest within six months. Once the regulator receives the full amount, the investor may claim for payment from the money received.
Sidhu is also banned from trading or purchasing securities or derivatives unrelated to his own accounts for seven and a half years. He is also prohibited from becoming or acting as director or officer of any issuer or registrant, other than the six he currently is in charge of.