One of the largest lenders in the country announces huge restructuring charge amid job cuts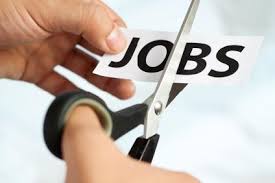 After we revealed last week that the Bank of Nova Scotia is to let seven per cent of its wealth management staff go (see
article
), the company has again hit the headlines.
That's because the country's third largest lender has today (May 02, 2016) announced that it will post a $275 million restructuring charge as it attempts to cover the costs associated with job cuts and a variety of productivity enhancements as it steps towards digital banking.
In a statement, the bank has outlined that the charge will be taken during the second fiscal quarter – costing around 22 cents per share. According to
Bloomberg
, it will incorporate a "number of components", with severance being among them. The official report is scheduled for May 31.
The move comes on the bank of CEO Brian Porter's announcement that he will reorganize the bank's operations and attempt to address consumer shifts towards digital banking. It is expected that seven per cent of the company's wealth management staff will go and that 400 jobs will also be cut in its information technology wing.
Earlier today, shares in the bank slipped by 1.1 per cent to stand at C$65.09.
Scotiabank is not the only Canadian firm to have let staff go in recent times – both Canadian Imperial Bank of Commerce and Toronto-Dominion Bank have also recently recorded charges and cut jobs with more and more customers making the switch to banking online and over the phone rather than in branches.