Yesterday it was the turn of the Bank of Canada – and now another leading central bank has made its interest rate decision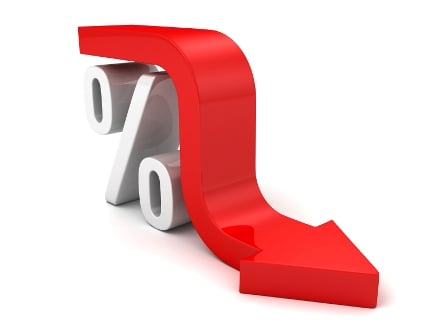 Just one day after the Bank of Canada chose to freeze its interest rate at 0.5 per cent there was similar news from another major central bank.

This time it was the turn of the Bank of England, with its base rate also kept steady at 0.5 per cent – a record low level.

The minutes from the bank's meeting outline that there is mixed news about the prospect of global growth.

"Immediate downside risks around Chinese activity have lessened; in the United States, indicators of GDP growth in the first quarter of the year have been disappointing, but those for the second quarter are more encouraging," they read. "Movements in the prices of risky assets suggest that investors have regained their risk appetite, possibly reflecting more positive global economic data and policy action by central banks.

"Nevertheless, given weak supply growth, the committee continues to expect global growth to be somewhat subdued by historical standards."

UK interest rates have now been on hold for an incredible 85months – dating back to March, 2009. The latest decision has come after a month in which numerous risks to the UK's growth had been highlighted by economists. For example, the International Monetary Fund has reduced its forecast for the kingdom – much as it did with Canada – suggesting that it could suffer significant damage should the UK choose to leave the European Union with a referendum pending in June.

In addition, the National Institute of Economic and Social Research described the UK economy as possibly growing at its slowest rate for three years during the first quarter of the year.

However, there are some positives too with inflation reaching its highest levels for 15months during March.

Yet it appears there is increased nervousness in the country with a referendum close. There are likely to be many more price swings surrounding the pound, as well as increased volatility in the coming months. As such the benchmark interest rate remains at its lowest level in seven years.