Drastically weaker-than-expected US jobs data doesn't worry Bank of Canada governor despite nation's reliance on south-of-border recovery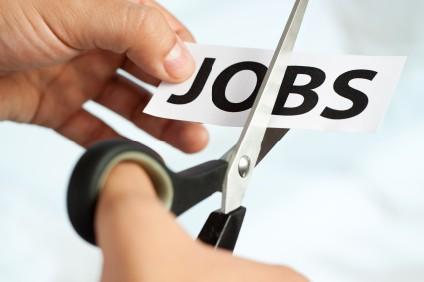 The Bank of Canada's top brass isn't ruffled over lacklustre U.S. job performance, despite our nation's dependence on American economic recovery. In a speech given in Ottawa Friday, central bank Governor Stephen Poloz indicated that the data – though variable – didn't pose cause for concern.
"We have had a pretty straight line in the U.S. labor market for quite some time, so I suppose it has a higher surprise value, but it's not unusual to have that kind of variability in the data," he stated, adding later to reporters, "The economy isn't as volatile as the data, that much we know."
Only 38,000 jobs were added to the American economy in May, well below the expected 160,000.
Dr. Ian Lee, associate professor at the University of Carleton's Sprott School of business and former economic advisor to the government, says Poloz's comments reinforce the BoC's commitment to a neutral stance for the medium-to-long term.
"He's saying, 'look, I've looked through the data, and yes, there's variability, but don't get your knickers in a knot," he said in an interview with
Wealth Professional
. "'The U.S. economy is still very strong, and there's nothing to worry about there.'"
"On the one hand, he's much more cautious about the robustness of the Canadian economy, while he's much more confident of the strength of the U.S. economy. I think that re-emphasizes the Bank of Canada's commitment to a neutral position."
Lee adds that while the BoC is taking a less than "rose-coloured" view on current economic growth, a future overnight lending rate hike is much more likely than implementing looser monetary policy.
"The oil recovery hasn't taken effect yet… the investment hasn't taken root yet. And in the third quarter, we are hopeful that the oil production loss will be recovered as they start to rebuild Fort McMurray," he says.
"I do not believe that they're going to be cutting rates at all, there's no reason to, sure, the forecasts from the IMF are anemic – but nobody is saying we're collapsing into a recession. Nobody is saying that at all. In fact, the Bank of Canada itself is saying next year is going to be a stronger year in the 2%-range than this year."
RELATED LINKS:
Canada's trade deficit down in April
Strong start but weak finish for Canada in Q1