Central bank's announcement follows weak consumer spending data, softness in GDP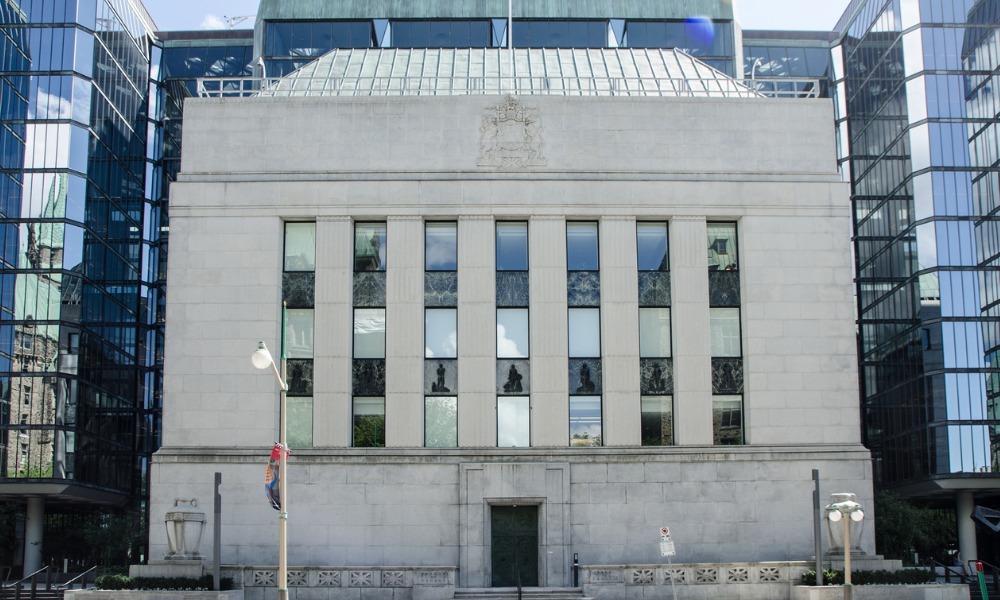 Following a surprisingly soft showing for the Canadian economy in the second quarter, the Bank of Canada has held its policy rate.
"The Bank of Canada today held its target for the overnight rate at 5%, with the Bank Rate at 5¼% and the deposit rate at 5%. The Bank is also continuing its policy of quantitative tightening," the central bank said in its statement announcing the decision.
Today's hold follows the BoC's move to increase its policy rate by a quarter percentage point in July. In making that decision, the central bank pointed to a stronger-than-expected showing by the Canadian economy, with momentum in demand exhibited by 5.8% consumption growth in the first quarter.
"While the Bank expects consumer spending to slow in response to the cumulative increase in interest rates, recent retail trade and other data suggest more persistent excess demand in the economy," it said.
Consumer demand has softened markedly since then. In a report last week, TD found hints of a spending slowdown in debit and credit card spending data in the three months up to July.
"In goods, three-month-average growth in spending on home-related items (furniture, home electronics etc.) has remained in contractionary territory for the past five months," TD said. "In the services sector, recreation and entertainment spending remains the largest catalyst of activity. This category accounted for more than two thirds of the drop in services spending in June, and its rebound in July."
In its real GDP report last week, Statistics Canada reported a 0.2% annualized dip in Q2 activity, a stark disappointment relative to the 1.2% advance predicted by general consensus, and the 1.5% the BoC had pencilled in for the quarter.
The BoC gave a nod to that weakness, acknowledging the weakened consumption growth, a decline in housing activity, as well as the widespread impact of wildfires.
"Household credit growth slowed as the impact of higher rates restrained spending among a wider range of borrowers," it said. "However, wage growth has remained around 4% to 5%."
"Standing back, it's really not that stunning that GDP contracted given a massive civil servant strike, numerous wildfires that crimped oil production, and some inevitable giveback from Q1's surprising strength," Doug Porter, BMO's Chief Economist and Managing Director, Economics said in a note reacting to the stats.
In the past week, Canadian premiers from Ontario and BC have sent letters to the BoC, imploring on behalf of financially pressured households to stay its hand from hiking rates further.
"While a heavy CPI result for July threw a bit of doubt into the proceedings, we believe the case for the Bank to pause is now overwhelming," Porter said.