Bonus payments halted to employees as improper trades are examined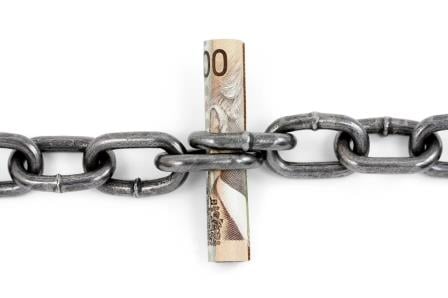 Deutsche Bank has fallen under the spotlight several times in recent weeks – and now the German firm has put its own staff under investigation.

A Bloomberg report has outlined how the firm has stopped bonus payments to a group of employees as it launches an investigation into possible improper trading.

In an emailed statement picked up by the newswire, the Frankfurt-based company commented: "We are reviewing a transaction that may have involved unacceptable conflicts of interest. We will take disciplinary measures where appropriate and review further our controls to minimize the chance of a re-occurrence."

According to a Bloomberg source, the deal in question took place in 2009 and sought profit from differences between the prices of credit indexes and their underlying debts. Six employees are reported to have taken part with personal investments alongside a hedge fund, with another source claiming that Colin Fan, the co-head of the company's investment banking and trading unit, may reap as much as $9 million from a $1 million investment.

However, a spokesman for Fan commented that he had fulfilled all compliance procedures and "been entirely transparent at all times".

The controversy comes just as the company's CEO John Cryan is attempting to restore confidence in the organization with legal bills relating the bank's management and staff conduct having cost the firm in excess of $9 billion since the financial crisis.