CEO warns that bank may have to demand payment for services that were previously offered for free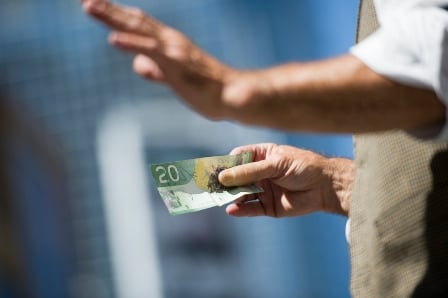 Two top executives at Swiss banking giant UBS, which has offices throughout Canada, have hit out at the negative interest environment and the monetary policies being adopted by central banks – warning that it may soon have to pass on these negative rates to wealthy clients.

UBS chairman Axel Weber and CEO Sergio Ermotti have warned that the bank may be forced to raise the rates it charges on credits and start demanding money for services that it previously offered for free.

According to Ermotti, the bank has already been forced to pass on negative rates to some businesses while increasing its rates on loans – and wealthy clients may be the next to be hit.

"If the conditions remain as they are or grow worse," commented Ermotti, "we will have to consider extending these measures to very wealthy clients and increasing interest rates on loans yet higher."

At the company's annual general meeting in Basle, he added: "Or we will have to demand payment for services that were previously free – with the possibility that additional fee adjustments in the future will also be necessary."

UBS was reacting to record low interest rates which have eroded profit margins among European banks. With investors pulling funds due to a drop in energy costs and market volatility, the firm has taken further hits – and recently reported a drop in first quarter profits of 64 per cent partly due to its lowest transaction volumes ever recorded within its wealth management unit.

In its home country of Switzerland, deposit rates have been held at -0.75 per cent for more than a year in an effort to assist the Swiss franc.