Advisors: Beware of online scams, as an RCMP investigation reveals a customer's entire investments were wired to an imposter, CBC's Go Public reports.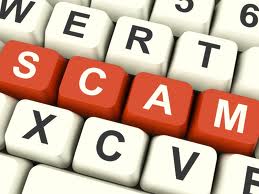 Advisors with Canadian clients who reside out of country, or have limited activity on their accounts, should take heed, after a Bank of Montreal customer claims he lost an $87,500 inheritance, after the bank allegedly wired the money to an overseas scammer, reported the CBC's Go Public on Monday.
According to the
CBC
, BMO customer, Bruce Taylor – a Canadian engineering consultant who resides in Texas – says the account, which held his 'emergency funds,' was allegedly emptied, while Taylor was undergoing open heart surgery in Houston two years ago.
Taylor's inheritance was in term deposits until July 2012, at which time the investments matured and were transferred to a savings account, which Taylor says he didn't use.
According to an RCMP investigation that began last summer, Taylor's BMO investment advisor received an initial email from an imposter – which included spelling and grammatical errors – requesting a wire transfer of funds be sent to Taylor's cousin in August 2012. Faxes, requesting transfers and including Taylor's account number and electronic signatures were subsequently received by his BMO branch in Grand Falls-Windsor, N.L.
A branch staff member asked the individual via email to confirm a phone number, at which time the imposter gave a California number, instead of one from Texas. Although the wire transfer confirmations say "confirmed by phone," Taylor claims the staff member may have called the imposter, but did not ask the standard security questions, reports the CBC. Police say the staff member says there was a bad phone connection.
(continued.)
#pb#
Taylor's bank statements read two outgoing wire transfers in September 2012; the first approved for $47,500 and the other for $40,000, four days later.
The RCMP – who consider Taylor a victim of electronic fraud – say another Canadian fraud victim from Calgary – who told the CBC she did not want to be identified – said she was in contact with the imposter through an online dating service. The scammer wired her the money, claiming it was his, which she then wired onto Malaysia, according to police, and reported by CBC's Go Public.
What has infuriated Taylor even more, he says, is BMO's resistance to take responsibility and pay him back the money lost. Taylor says he has gone through months of negotiating with BMO lawyers and managers. "I think [BMO was] just trying to wear me out, hoping I would just fade away … or die," he told CBC.
Taylor – who has also been battling cancer – is convinced the scam is the work of an inside job, perhaps linked to overseas contractors, who have access to customer information.
The RCMP investigation continues.
What do you think of this case, and who is responsible for this client's loss of investments? Tell WP your thought's in the comment box below.
Related Stories:
Clients may have exposed alleged fraudster
Are your staff putting you at risk?
FBI wiretaps ruthless Ontario fraudsters