Employee reveals how he was routinely humiliated by boss when he made mistakes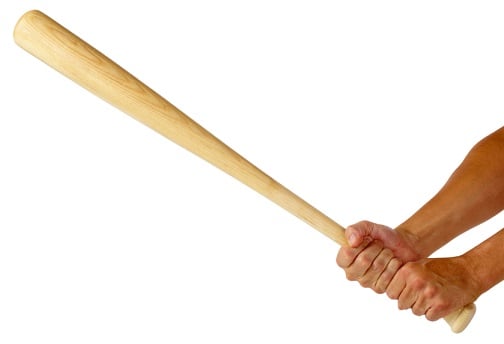 After it was revealed that former senior Barclays banker Peter Johnson pleaded guilty in 2014 to conspiring to manipulating Libor, a remarkable story has emerged from one of his former employees.

Jonathan Mathew is one of the five employees from the company accused of manipulating the benchmark rate that some of the world's leading banks charge each other for short-term loans: and now he has claimed to have been routinely humiliated by his former boss, including being hit with a baseball bat.

Partially deaf Mathew revealed a story during his first day of testimony that he was hit with a 12-inch baseball bat on the back of the head: as well as shouted at and told to stand on a chair in the trading room while answering questions about world capitals barked at him by Johnson.

In a Bloomberg report from the courtroom, Mathew is quoted as stating that the baseball bat hit "wasn't particularly hard – it was more designed to humiliate me." Mathew claimed that Johnson was "old school" and a "hard taskmaster" but also "a good teacher".

Mathew, who was also diagnosed as dyslexic when he was a child, is accused of conspiring with four colleagues to rig the interbank rate. He, along with Jay Merchant, Alex Pabon, Stylianos Contogoulas and Ryan Reich, all deny the conspiracy to defraud charges.

Mathew joined the bank when he was just 19 years old and claimed he received no formal training – simply learning on the job from Johnson.

In one email shown to jurors, Johnson reportedly wrote that Mathew needed to "have a modicum of common sense and show that you are actually taking things into your thick skull."

The prosecution claims to have identified 26 occasions when Mathew complied with a trader's request to adjust the Libor for the following day.