Deadline for nominations is fast-approaching so don't delay, check out the 20 award categories and put yourself in with a chance of glory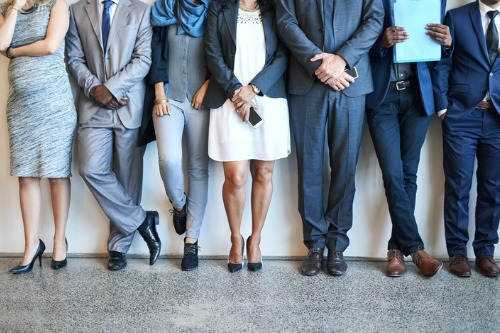 The clock is ticking if you want to be recognized as one of the wealth industry's shining lights.
The deadline for nominations has been extended to Friday, March 1, 11:59pm EST because of a surge of last-minute nominations, so what are you waiting for? Log on and put yourself in with a chance of making a memorable night even more special.
The ceremony, which is WP's salute to the industry's top performers of the year, is once again being held at the Liberty Grand on May 30. The black tie, Oscars-style event will feature 20 hotly-contested organizational and individual award categories, with more than 600 snappily dressed professionals gathering to recognize the excellence of their peers.
Among the highlights from last year's event was the iShares by BlackRock Award for Portfolio/Discretionary Manager of the Year, which was won by Francis Sabourin, of Sabourin Deraspe Wealth Management.
Sabourin said the win was down to hard work and has provided validation to clients about his services.
He said: "It was my third try, and I won it! It's all about passion, and when you have a lot of that, you will do whatever it takes, rain or shine, night or day. You have got to work for it to give a good experience to your clients for what they pay you and what you deliver.
"For almost the last 10 years, all my portfolios did better than the benchmark, so I always said to myself, 'If I can deliver that for the last 10 years, I will be happy', and that's what I built."
Another stand-out award from last year's ceremony was The Mandeville Private Client Inc. Award for Advisor of the Year, which a beaming Kevin Hegedus, of PWM Private Wealth Counsel, collected.
For Hegedus, the recognition strengthened his connection with clients and reaffirmed his belief that the personal touch is a central part of the service.
He said: "It's a huge award and it's humbling. Coming from Saskatoon, you know you're not on Bay Street, so to win something like this coming from a small centre like that, it's pretty cool. I'm always trying to do the right thing for a client. I've been doing this for 27 years, and honesty and integrity really does come back tenfold. You treat people properly, do a good job for them and you get rewarded."
The WPAs follow a comprehensive selection process involving three months of nominations, industry research and finalist submissions in the lead-up to the night itself. A judging panel comprising independent experts in the wealth management and finance industries determines the winners.
Nominations for the WPAs are open until Friday, March 1, 2019, 11:59pm EST.