The Alberta Treasury Board appeals to advisors by ponying up cash to travel the high road.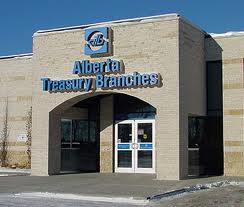 Advisors are all-too familiar with the demands of clients. Anyone in the business of providing life-cycle financing takes on a serious endeavor. But when it comes to providing real values-based service, how many companies can compete with ATB Financial?

ATB recently went the distance on client service when it announced it will reimburse $6 million in fees to clients. Here's the story: A loyal ATB client recently learned during that he qualified for a lower-fee account. At first the long-time client was pleased. Hey, more money. But as the 66-year old Slave Lake resident thought about it he began to get angry. He realized he had been eligible for the free account since his 59th birthday, but that the company hadn't made him aware of this. His anger was roused. "Seven years late. I was cranky. Really cranky," the client was quoted as saying.

ATB switched the client to the new account and reimbursed his monthly fees dating back to his 59th birthday. Which was good. But what about the other customers? Turns out there were another 19,000 who had not yet signed up for the low-fee account. Wanting to make things right ATB is now contacting every customer eligible for the account, but not yet in it, and is reimbursing them their regular monthly account fees to the date of eligibility. The move that will cost ATB $6 million, but it was the right thing says Rob Bennett, ATB's executive vice-president of retail financial services.

As a company ATB has consciously decided to be a values-based business plan the first was happy to implement the fix. "We could say that it's up to the customer to get in touch with us, but that just doesn't feel right and frankly, that's just not the way we're going to do business at ATB Financial. We want to do the right thing."

The company has made a decision to let values guide the business, and is making good on that promise. "We've done a couple of things since last August," says Bennett.

The company stopped posting inflated mortgage rates on its website in August. ATB's Clear-Cut Mortgage Rate gets rid of tricks like huge penalties for prepayments that can shift the entire value of the mortgage. No more using such fees to protect the bank from interest rate risk. "There is a real impact on families over the course of a mortgage when banks do that" says Bennett. "You shouldn't need sophisticated negotiating skills to come in and get a mortgage. We're not doing it. It's not in the best interests of advisors."

ATB has also stopped selling GIC-linked notes, or principal-protected notes (so-called PPNs). Since the 2008 crash, financial firms have pushed market-linked GICs that promise a percentage of market gains while protecting principal. Many in the industry think the notes are a product "designed to fail." The notes are profitable for banks, but complex rules, averaging formulas and exclusion of dividends mean the performance for clients lags. As well, the notes are tax-inefficient because they convert capital gains to highly-taxed interest income. ATB decided to take them off the shelf of its advisors. "They are un-regulated and do not perform as advertised. They raised red flags too many times," says Bennett. "Market-linked notes get a lot of attention. These are lead product for the banks. But how do you maintain credibility by offering these?"

As Bennett explains, making the values-based decision is the right way to do business. "It's the spirit of it. It's fostering goodwill. Policy has a real effect in terms of how clients and advisors see the firm. To miss the mark with that many people, something is not feeling right about that. We're giving it back. It's from our values." As for the cynics, the values-based business approach has been good for business. "Mortgages are doing well. Absolutely, no question. Looking at the numbers, Sales on residential mortgages are at record levels. Clients and advisors are getting this," says Bennett.