The phenomenon is set to define the remainder of 2019 and the years to come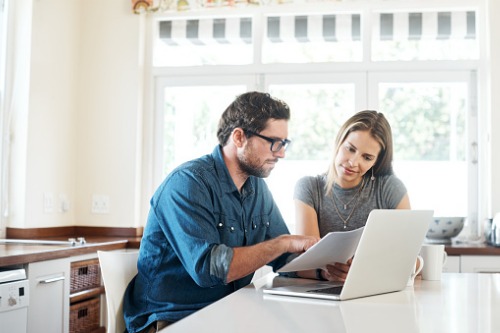 In the last few years, we've seen an explosion of financial technology that has reshaped the advisor-client relationship. Part of this explosion is the emergence of what some industry experts are calling the "third wave of financial planning", which many believe will define 2019 and the years to come.
The first wave of financial planning was built around cash flow analysis: a detailed information-driven way of building and analyzing a financial plan. It required detailed inputs that could be time consuming and cumbersome to collect from a client and keep updated. On the other hand, it could provide a great deal of accuracy in both pre- and post-retirement. as far as projecting cash flows and identifying potential issues that could arise for the client.
When the early 2000s came, goal-based planning – the second wave of financial planning – dawned. Unlike the first wave, it was about a longer-term focus, much easier to interact with and use for data collection, and more focused on what goals the client needs to save for.
"The third wave is going to involve, first of all, the elimination of the distinction between goal-based and cash flow planning," says Tom Burmeister, VP, Financial Planning, Advicent. "They have been isolated in terms of how they're viewed in the marketplace, but we think a true financial plan is going to have the intuitive and usability benefits of goal-based tool that can still leverage a cash flow engine on the behind the scenes to make sure that the client is getting the level of precision and accuracy that's important for them."
The other part of the third wave is that financial planning takes place across numerous digital touchpoints. Today, financial planning involves the entire planning process – from the goal identification to data gathering, the analysis and recommendations, all the way to monitoring progress in between meetings with the advisor.
"It allows the advisor's value proposition to come through much more frequently than before - they want to still get in that daily reminder to the client that their plan is going to work for them," Burmeister says.
The third wave also provides greater planning freedom. In the past, software was very rigid, forcing the advisor to conform to a given process or way of explaining or doing things, whereas now, software can be much more configurable for a much lower cost.
"It's going to be much more flexible for advisors … to help align the tool that they're using with the process and the strategies that work best for them," Burmeister notes.
To shed more light on the third wave of financial planning, Advicent will be hosting a webinar on July 24 at 11 a.m. (CDT), with Burmeister as the speaker. For advisors interested in the webinar, you can register here.