CIO says White House policy has provided short-term boost for investors but questioned whether it has stamina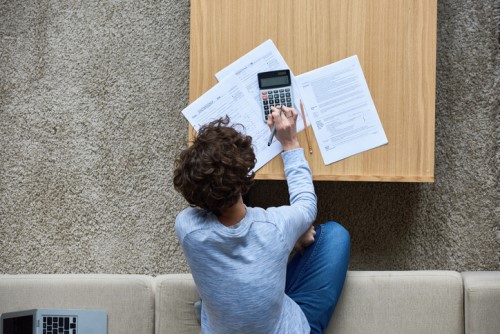 President Donald Trump's boon to corporate earnings shows signs of being a short-term sugar high, according to an industry insider.
Rob Edel, chief investment officer at Nicola Wealth Management, said companies and their investors have enjoyed a boost in profits and returns thanks to the corporate cuts.
Edel said the big hope for Trump's flagship domestic policy to date was that it was going to lead to more CapEx and better productivity, which would mean the economy would run faster and harder without incurring inflation.
While that happened initially, he said there hasn't been a "really big follow-through".
"If you start to see more of that, then I think the benefit could be extended and that was always the plan, otherwise you get a one-time benefit and then it's business as usual. The way we are structured, it was to foster that. It gives an advantage, or reduced the disadvantage, of having manufacturing in the US."
Edel said fiscal policy will be something to watch for investors to see whether other countries follow US's lead and lower taxes, negating to some degree the recent benefit the States has enjoyed.
Smaller companies and more domestic-focused firms south of the border have been the ones who have benefited most from the corporate cuts, while at the same time being insulated from the tariff risk.
Edel said inflation will be the biggest indicator as to when the downturn is coming but said a recession is not on the cards any time soon. Like many pundits, he stressed that the fundamentals remain good.
"Everyone wants to try to look forward to when the cycle is ending. From now we don't see that and we continue to look at the signposted things that will indicate where you are in the cycle, and I do think inflation is one of them."
He added: "[But] when the markets were selling off last month, consumer confidence hit an all-time high. The overall business environment in the US is actually quite good; you've seen some issues with inflation costs and obviously some on wage inflation.
"But really earnings at the margin, you've seen some people guide them down more but it's not negative – you still see growth and it's just that the second derivative is not as high."
Follow WP on Facebook, LinkedIn and Twitter