Is a preference for a certain type of investment standing between you and thousands of potential clients? New Canadian research is hinting at an answer.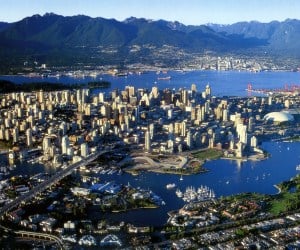 Are conservative investment preferences standing between you and thousands of potential clients? If so, it may be a matter of geography.
According to a new survey, Canadian investors become progressively 'savvier' as they move westward. But it may be that Atlantic Canadians – and others across the country – prefer portfolios of hard assets such as property, GICs and cash in the bank.
"People here are inherently suspicious of banks and investment firms and all the rest, there are some here who do very well with that," said Lydia LaPointe of York Financial Services in Fredericton, NB. "But there are a lot of people who just buy land or GICs."
According to BMO Nesbitt Burns "Savviest Investor Index," Atlantic Canadians are the least savvy with a score of 74, followed by Quebeckers (76). Ontarians with a score of 82 are at the national average. Investors become savvier as we move through the Prairies (86), Alberta (88) and British Colombia (92).
The index is based on a poll of 1,000 Canadians seeking answers on whether they have a financial plan, how aware they are of their investment profile, the amount of attention they pay to market trends and their general knowledge about investments and how various factors can impact their portfolio.
The low score of the East Coast may not necessarily be a lack of savvy, said LaPointe, as people do acquire wealth but they don't have complex portfolios or monitor markets.
"You have a lot of what I would call quiet millionaires," says LaPointe. "They get rich through very simple methods: they don't go into debt, they don't hold credit cards, they do buy land, they pay down their homes and they put their money in daily-interest savings accounts."
Anecdotally, the level of savviness people on either coast display may just be different ways their distrust of financial institutions manifests.
Stephen Whipp, an advisor who specializes on ethical investing in Victoria, BC, suspects that people on the Pacific coast may come across as savvier, or at least more knowledgeable about portfolios, in part because of west-coast cynicism.
"I haven't worked in the other provinces, but I'd probably find it surprising if we weren't one of in the top one or two provinces," Whipp told WP. "Most investors in BC are cynical, are critical and most people I run into want to know what they are investing in. Our clients are always asking questions, and they're not shy."
But savvy advisors may find opportunity to encourage clients who have a preference for real estate to diversify into property-based securities, such as REITs and syndicated mortgages.
For more of the report's findings continue to p.2
#pb#
BMO said 84% of Canadian investors believe they are managing their investments well; although one-third don't know what specific investments they hold in their portfolios. About half of Canadians have a written financial plan, but only one-in-three have updated it in the last year.
Canadian investors are most knowledgeable about GICs, with 58% claiming knowledge, and mutual funds (55%). They were least knowledgeable about ETFs (19%).
The survey found that 80% of investors understand how their investments are impacted by interest rates, 66% understood currency rates and 62% credit ratings. They were less knowledgeable about how stock market fluctuations (54%) and corporate earnings (38%) impact their investments.
Seniors were the most likely to know what specific investments they hold, with 77% knowing what was in their portfolio.
The survey was conducted through online interviews with a random sample of 1,000 Canadians, 18 years of age and over, from May 9-13.
| | | | | | | | |
| --- | --- | --- | --- | --- | --- | --- | --- |
| | Overall | Atlantic | Quebec | Ontario | Prairies | Alberta | BC |
| Savvy Index Score | 82 | 74 | 76 | 82 | 86 | 88 | 92 |
| Have financial plan | 49% | 46% | 51% | 44% | 51% | 55% | 57% |
| Plan updated past year | 32% | 29% | 37% | 29% | 31% | 31% | 37% |
| Have investment profile | 56% | 50% | 53% | 54% | 63% | 62% | 57% |
| Profile updated past year | 34% | 28% | 38% | 32% | 40% | 34% | 37% |
| Pay at least some attention to market news | 54% | 50% | 42% | 60% | 55% | 56% | 59% |
| Pay close attention to market news | 13% | 10% | 9% | 16% | 12% | 8% | 17% |
| Knowledgeable - GICs | 58% | 44% | 46% | 67% | 54% | 64% | 63% |
| – Mutual funds | 55% | 47% | 39% | 62% | 59% | 59% | 61% |
| – Bonds | 48% | 43% | 48% | 46% | 55% | 49% | 48% |
| – Equities | 40% | 31% | 35% | 43% | 37% | 38% | 46% |
| – ETFs | 19% | 10% | 12% | 21% | 14% | 21% | 27% |
| - Interest rates | 74% | 72% | 67% | 75% | 81% | 79% | 77% |
| - Currency rates | 62% | 65% | 48% | 62% | 66% | 71% | 73% |
| - Credit ratings | 58% | 60% | 44% | 59% | 63% | 71% | 65% |
| - Stock market | 54% | 48% | 42% | 58% | 57% | 54% | 62% |
| - Corporate earnings | 38% | 34% | 26% | 43% | 34% | 42% | 48% |