An advertising campaign aimed to boost awareness among Ontarians about an alternative form of banking could up to competition between financial advisors.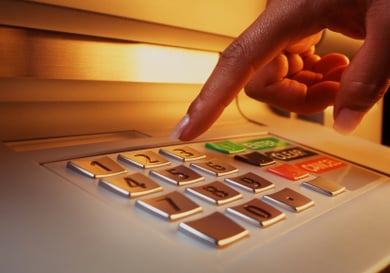 Advisors at Ontario's credit unions may be nipping at your heels, if a new awareness campaign proves successful.
The Credit Unions of Ontario campaign, launched Monday, aims to boost awareness among Ontario residents, who seem to barely know what credit unions are, let alone what they do.
A recent survey revealed that just one in five Ontarians, or 19 per cent, could name a credit union, while only one-third, or 36 per cent, of respondents understood the services they offer, how they function and differ from other financial institutions.
Hence, the need for a campaign, explains the President and CEO of Libro Credit Union, Stephen Bolton.
"It has certainly become apparent for us that, in the province of Ontario, credit unions aren't well known or understood as compared to other provinces," says Bolton. "We thought it was incumbent upon ourselves to raise the awareness profile so that Ontarians knew there was an alternative financial services group that does things in a cooperative manner."
The campaign will include advertising on the web, via social media and on TV with a push to change the perceptions and attitudes towards credit unions, while revealing the benefits of this alternative form of banking.
"Cooperative and banking are two words that don't necessarily go together," explains Bolton. "The campaign is all around that concept, informing people about what credit unions are and how relevant they are in the marketplace today, so that when people make a choice on their banking services, they will think of us first."
So, what's the big threat to advisors, you ask?
(continued.)
#pb#
One Winnipeg-based credit union advisor – who wished to remain anonymous – says it's the less cut-throat, community approach of credit unions that wins clients over. Citing that credit unions have been recognized by the Ipsos Best Banking Awards for nine consecutive years, scoring on top in areas such as financial planning and advice, branch and customer service, he says working for a credit union is far less stressful for the advisor and more appealing for the client.
"When I worked at the bank, there was always three people in the conversation; me, the bank and you (the client)" he explains. "Because (the credit union) is in the neighbourhood, in the community, I get a lot of members who say they are more comfortable with me managing their assets than they were with their previous advisor."
Having said this, he believes Ontario's credit unions will have a tougher time boosting their market presence than those in other provinces, where residents would rather keep their money at home, than hand it over to a national bank. Competing against the Big Five – with head offices in Toronto and limitless resources to connect with customers – is a major plight to overcome, he says. Furthermore, he feels credit unions fail to effectively amplify their strengths and win-over their target audience.
"You can have a real value statement, but what does that mean to the member? What is the value to them?" he asks. "That feel good thing is not different from recycling. It sounds great, but what does that mean to the individual. It has to resonate with you. I just don't think it (the campaign) resonates with the points that they've made."
Regardless of this advisor's predictions, for the next five years, the campaign will go on with the intention of letting Ontarians know what "banking with a higher purpose," as Bolton coins it, actually means.
"We answer to Main Street, not Wall Street," says Bolton. "While we do make profits, we pride ourselves in putting them back into the communities we serve to do good things for everyone."
Related Stories:
Canadians no longer loyal to financial service providers
Are bank tellers an advisor's next big threat?
Satisfaction in Canada banks rises, Big Five trail mid-sized rivals