An Australian bank intends to train its tellers to provide financial advice as it prepares to cut jobs across several of its branches.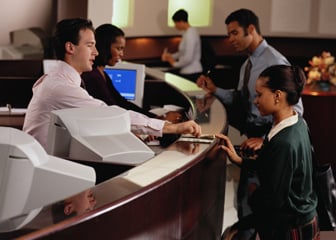 This is one idea advisors hope Canadian banks never latch onto.
The National Australia Bank intends to train all its tellers to provide a 'lite' version of financial advice, as it moves to downsize its branches but increase its market share.

The bank intends to shrink its branches by 25 per cent while adopting digital technology, as consumers move increasingly towards online banking.

NAB's executive general manager retail Vicki Carter told Business Day bankers would deal less with transactions, and more with providing ''lite advice'' to customers.

''The reality is that a lot of Australians won't pay $4000, $5000 for a financial plan,'' she said.

''But many Australians still need help with simple rollover products, their superannuation products and their simple protection needs. That is unfilled at present, so…this is actually a gap in the market.''

The bank said it will still employ qualified financial planners across 15 per cent of its branches, but tellers will deal with less complex issues.