No, not football...the Brazilian deep-water oil dream dredges up another investor nightmare.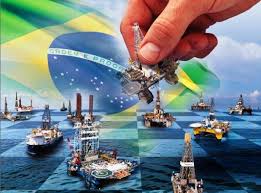 Danish conglomerate AP Moller-Maersk just announced last week it will take a $1.7bn hit to oil assets in Brazil. The company is the latest to get fleeced on the deepwater off-shore fields that have already claimed so many billions of investor money.

It seems just yesterday that executive with the Ontario Teachers Pension Plan, having met the flamboyant Brazilian investor Eike Batista at a cocktail party, decided to go whole hog into deep-water offshore oil. In a matter of a few months, Mr. Batista launched OGX with $500 million of Ontario teachers money. The deep-water fields were on a new frontier in the oil industry. Senior executives from Brazilian state oil company Petrobras were hired. Everything seemed to be turning up gold.

But just before the sale of lots was to go ahead Brazilian authorities announced the deepwater lots would be kept for Petrobras. The private investors in OGX would only be offered old shallow-water fields passed on by Petrobras in the 1970s. Batista went go ahead with the IPO anyway. Wells were drilled, nothing was found, the company tanked. Eike and OGX ended up bankrupt. Some investors called it a "bubble scam." Teachers has always claimed it made "ten figure" return on the investment, though, the books have never been opened.

Now it is Maersk's turn to take a hit. The company had purchased stakes in three fields in Brazilian waters for $2.4bn from a South Korean oil company in July 2011. But according to a senior executive of Mearsk, "There was significantly less oil than we had expected."

And so goes again in the world of oil investing--with the promise of great reward comes great risk.