Fraser Institute report shows that Canadians' ability to chose for themselves has declined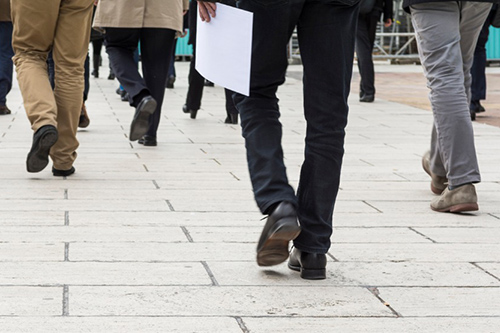 The ability of individuals to make economic decisions for themselves has declined in Canada.
Making choices such as where to live and work, whether to start a business, etc, are among the factors the Fraser Institute uses to assess financial freedom, as detailed in a new report 'Economic Freedom of North America.'
"Higher levels of economic freedom lead to more prosperity, greater economic growth, more investment and more jobs and opportunities," said Fred McMahon, report co-author and the Dr. Michael A. Walker Research Chair in Economic Freedom at the Fraser Institute
McMahon and his co-authors found that, between 2014 and 2017 (the most recent year with comparable data), Canadians' economic freedom declined while their American peers gained.
The report includes federal government policy and includes the 50 US states, 32 Mexican states and 10 Canadian provinces.
All Canadian provinces saw a decline in their economic freedom over the surveyed period.
"Canadian provinces have tumbled dramatically in the North American economic freedom ranking in recent years, and that has real consequences for prosperity and opportunity," said Dean Stansel, report co-author and economics professor at Southern Methodist University.
Alberta leads provinces
Among the Canadian provinces, Alberta has the greatest degree of economic freedom.
It scored 6.60 out of 10 in this year's report, beating out second-ranked British Columbia (6.25). Although Alberta's score has decreased substantially, down from 8.21 in 2015.
Ontario and Saskatchewan are the only two other provinces to receive a score greater than 5.0 out of 10 (5.57 and 5.06 respectively) with Quebec once again ranking last with a score of 2.86.
Florida loses top spot
South of the border, New Hampshire scored 7.93 out of 10 in this year's report, beating out Florida (2nd), which ranked 1st last year.
New Hampshire also scores the highest overall among US, Canadian, and Mexican regions.
Tennessee (3rd), Virginia (4th) and Texas (5th) complete the top 5 while New York was ranked last (50th) for the fifth consecutive year.