The province's finance minister was in Toronto Thursday making his proposal for a national body to handle enforcement and systemic risk public.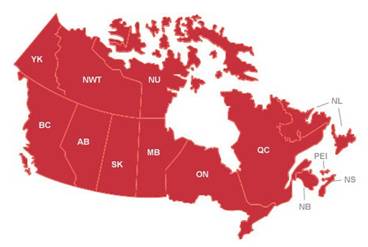 The Alberta government is calling for a national securities regulatory body – an alternative to the federal proposal of a co-operative system among provinces.
The province's Finance Minister Doug Horner – who has sent his proposal to Ottawa – was in Toronto Thursday sharing his ideas.
His proposal includes creating a national enforcement agency to handle enforcement and systemic risk and a quasi-judicial tribunal to rule on criminal code violations and other major securities issues. A formal committee, head by the federal Finance Minister, would handle systemic risk concerns that require national intervention. Provincial securities commissions would remain in existence to handle locally-based regulatory issues and securities violations.
Some financial advisors believe a national regulatory body would simplify the regulation process and dissipate some of the confusion felt by Canadian investors.
"Too many people don't know where to call to complain. You call the ombudsmen and he asks you, well, did you call here? Did you call there? Did you do that? Did you do the other, before coming here?" says Toronto investment advisor Lynda Weinrib. "Well if you don't do all the steps then forget it. We are so worried about the cost of everything, but we are duplicating everything and making more costs. None of this makes any sense."
Currently, the federal government is considering a co-operative system, which would see the provinces jointly run a securities regulator, with a head office in Toronto, and provincial offices scattered across the country. So far, only Ontario and B.C. have agreed with this model. Horner feels pursuing the model any further makes little sense since Alberta, Manitoba, Saskatchewan and Quebec are not on board.
"Our concern is that we are going to be even more fragmented after this if we don't come to terms and come up with something that is national," Horner told the Globe and Mail in an interview.
Kathy Waite, a net-worth manager, based out of Saskatchewan – who emigrated from England 10 years ago – feels there's another issue at hand – what Canada's regulatory bodies pay attention to. In her opinion, there should be a shift in focus.
"Here they regulate the product, there (in England) they regulate the advice," she says. "(In England), I had to prove what I was doing was the right thing for the client, whereas here you just have to do a 'Know Your Client' form … As long as the products are suitable, that's fine."
Presently, Canada is the only major industrialized country without a single securities regulator.
Do you think there should be a national securities regulator in Canada? Tell WP your thoughts in the comment box below.
Related Stories:
National regulator on the horizon?
Quebec, Alberta advisors would welcome national regulator
Flaherty's resignation no surprise to some advisors