Given the new realities of the housing market, members of Gen Y are rethinking their home preferences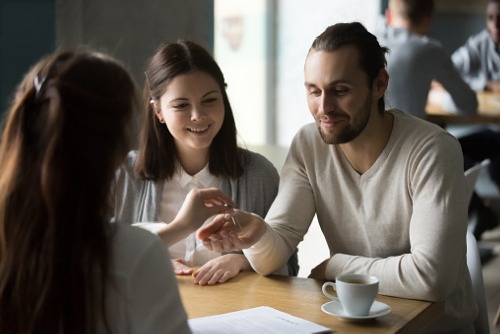 Given the increasingly daunting challenges presented by rising costs of living, mounting housing costs, and retirement saving, many young Canadian families are making sacrifices for the sake of homeownership. And it seems a majority are willing to compromise even more as they work toward that goal.
In a new TD survey, 81% of Canadian millennials said that they aspire to own a home of their own. But even though a third (33%) said they prefer to live in the city, nearly twice that number (64%) said they're willing to consider moving from urban to suburban life so they can get a home that meets their existing needs or future goals.
"We're now seeing Millennials looking beyond the city for their housing needs, particularly as they start thinking about their needs for the future, like having more space to raise a family," said Pat Giles, vice president, Real Estate Secured Lending at TD. Many are now considering the suburbs to either move to a new home or upsize from their current residence, which differs starkly from their preference just a few years ago.
Based on the survey, millennials' home-buying decisions were most influenced by considerations on affordability (78%), home size (60%), and neighbourhood (59%). Those run parallel to the poll's findings on the key factors driving their decision to relocate to the suburbs, which include affordability (64%), increased outdoor space (63%), and larger living areas (62%).
The issue of housing affordability hasn't escaped the notice of the federal government, which introduced a slew of measures to help first-time homebuyers during the budget last month. But real-estate industry bodies and financial experts expressed several points of dissatisfaction, including the non-amendment of mortgage stress tests, a possible price spike in the fall driven as first-time buyers enter the market in sync with the new incentives, and prohibitions on 30-year insured loans.
One major measure, an increase of the RRSP borrowing limit from $25,000 to $35,000 under the Home Buyers' Plan (HBP), has also been called out as a gift concealing a "poisoned pill" by one observer. In a column for The Toronto Star, financial expert and writer Gordon Pape pointed to his past findings that the following old $25,000 borrowing limit would cause the end value of an RRSP to be lowered by tens of thousands of dollars.
"Adding another $10,000 to that obviously diminishes the amount of retirement money even more, leaving less to fund RRIF pay outs in retirement," he said.
Even without availing of the HBP and other government programs, aspiring millennial homeowners are making a number of day-to-day sacrifices. Among the participants to the TD survey, 58% said they're eating out less, 56% said they're shopping less frequently, and 50% said they're cutting spending on entertainment. But they appeared to draw the line at an extended commute to and from the suburbs, which only 27% said they would be willing to accept.