Following Competition Bureau ruling, provincial regulators urged to 'mandate access to consolidated market data'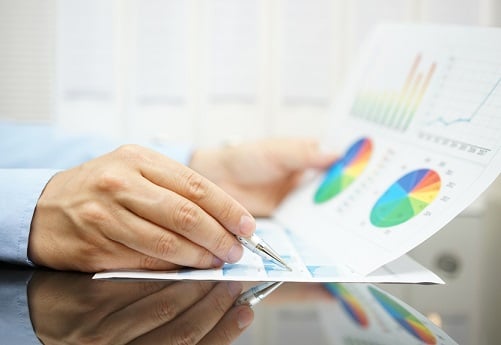 After a lengthy investigation, the Competition Bureau recently decided that agreements made by
TMX Group
with investment dealers – which forbade them from sharing market data without TMX's consent – did not amount to anti-competitive conduct. Rival exchange operator Aequitas, which had called for the investigation, responded to the decision by saying that while they trust the case had been investigated thoroughly, they were disappointed at the conclusion.
"[N]ot enough investment dealers demonstrated support [to allow investors and investment advisors] access to consolidated market data at a reasonable price," said Aequitas NEO Exchange President and CEO Jos Schmitt. "We will not speculate why… It is, however a sad day for Canadian capital markets… when no one is ready to put the best interests of the little guy first."
Noting that the trading market share of the TSX has declined due to competition, the firm maintained that investors must have access to market data beyond that from the TSX and TSX Venture exchange, which "represents less than 35% of ETF trading and less than 60% of trading activity in TSX- and TSXV-listed securities."
"NEO [calls] on the Canadian Securities Administrators (CSA)… to mandate access to consolidated market data for all investors, including retail investors and their investment advisors," the statement read. The release went on to say that providing investors with only a partial view leads to missed opportunities to invest in Canadian-listed securities, incompletely informed investment decisions, and negative perceptions about the liquidity and transparency of Canadian-listed securities.
In a separate statement, Schmitt also encouraged market stakeholders to ask the CSA whether market data fees charged to Canadian professional and non-professional users are appropriate compared to international peers; whether "a US-style SIP solution should be considered in Canada"; and whether "competitive solutions are available to manage cost and access issues."
While NEO acknowledges the Competition Bureau's finding that not enough dealers supported its CMV solution, the Aequitas subsidiary believes "there is still a cost issue that causes dealers to restrict consolidated market data access" and that "the TMX maintains control over pricing, with the main victims being the retail and [investment advisor] community."
NEO has promised to continually meet with and educate affected stakeholders, particularly Investment advisors, retail investors and publicly-listed companies and funds, on the issue. The firm has also said that it will engage in dialogues with regulators, particularly the CSA and IIROC, to follow up on their past movements and statements regarding market data access.
Related stories:
TMX Group did not violate Competition Act, investigation concludes
Is TMX's speed-bump exchange facilitating high-frequency trading?