Sun Life Canada president explains the impact good advice can have on stricken families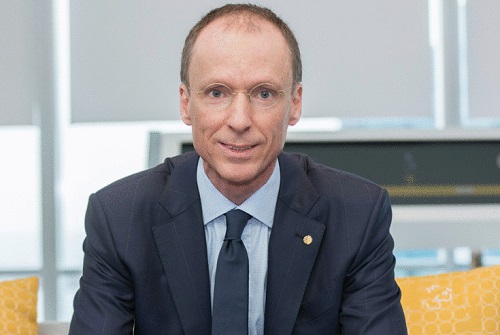 Advisors are on the front line when it comes to helping clients deal with financial and mental health, according to the president of Sun Life Financial Canada.
The company recently launched BestLifeRewarded, a personalized programme that connects the benefits of having good mental, physical and financial health.
The first of its kind in Canada, whether a person's goal is to attend yoga twice a week or top up their RRSP, the platform tracks, measures and rewards positive steps to reduce health risks and live a healthier life.
Jacques Goulet said the firm's army of advisors are often the first to have an impact on the financial and mental health of clients or plan sponsors.
He said: "Advice is something that's very valuable and something that has existed for centuries and it is something all of us need.
"The topic of financial, physical and mental health, it's actually very complex and one of the important things we do at Sun Life is try to help people achieve long-term financial security and to live out their lives – and to do that we have to make the connection between these things."
Goulet said there are many examples of where good financial advice can make a real difference to people and their families, highlighting the value of plans in instances where a parent becomes disabled or has cancer diagnosed, or when someone comes to the sudden realization they haven't saved enough for retirement.
He said: "One situation could be where we have a young family and one of the parents dies prematurely. There are two examples: 1, there is no life insurance and 2, there is life insurance available. The future of the children is going to be radically different [depending on which one]."
He added: "These are the type of things people live through."
Goulet added that the health – physical, mental and financial – of clients and plan sponsors is something Sun Life has always taken very seriously and an area that has been given more attention across industries as companies realize the impact it has on productivity.
He picked out Silicon Valley tech firms as leaders in this field and said there is now less stigma around mental health, with firms providing more comprehensive benefits for treatment and counselling.
Meanwhile, he said the link between physical exercise and somebody's finances often comes down to a person's income.
He said the better off tend to have more time and resources to take care of themselves, while if you are limping along from pay cheque to cheque , it's harder to the find the time and money to take part in organised sport or attend the gym regularly.