Raymond James senior vice president issues stark warning to industry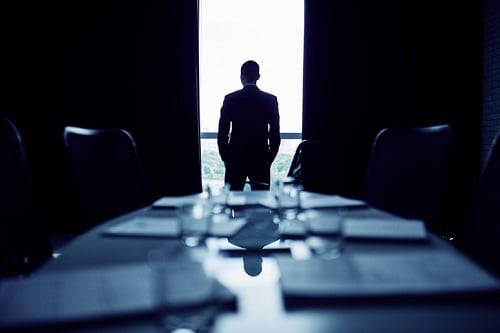 Advisors need to "stop the bleeding" when it comes to net new asset growth, according to a senior vice president at Raymond James.
British Columbia-based Sybil Verch, national director wealth management, leads the firm in supporting money managers and helping them grow their business.
She said an aging client base is spending not saving and that advisors are failing to bring in new relationships and assets at a pace to offset the loss.
"As an industry we need to stop the bleeding and focus on growth," said Verch, adding that two things need to happen before the industry gets a grip on the problem.
Firstly, the profession needs to raise awareness that it is happening, which is something she believes has been clouded by good market growth.
She said: "Because their client portfolios are invested and we have had good market growth, the average advisor might think that their business is growing because their assets are increasing each year, albeit at a modest rate. But when you remove the market growth from the analysis for their business, they are actually shrinking."
The second thing that needs to happen, said Verch, is more personal.
"We need to inspire financial advisors in the industry to set goals and create wow experiences for their clients to stimulate more referrals, which leads to business growth. The average advisor age in Canada is somewhere in the range of 55 to 57 and it's not uncommon as advisors age and get to late-stage career to lack some of the motivation to get out there and grow their business.
"Late-stage career advisors tend to be focused more on servicing existing clients and succession planning than taking their business to the next level. Many of our aging advisors at Raymond James are bringing in junior advisors and interns to help grow the business and plan for eventual succession."
She added: "Really it ties back to setting goals and creating purpose and looking at impact. The work we do as advisors is important. We can make a huge impact in people's lives - that's what motivates advisors to service more clients. It's not necessarily growth for the sake of growth - it's growth as a result of having a positive impact in more people's lives."
Offering advisors incentives to attract new clients is commonplace and many firms have introduced new asset bonuses. Verch's own opinion is that awareness and practice management training are more effective tools than just compensation changes.
She said: "Too many advisors are trying to be all things to all people and they are scrambling, and there are not enough hours in a day. By positioning themselves in their niche market, advisors can more clearly articulate their unique value proposition, which leads to attracting new clients."
Verch said advisors should ask themselves the following questions: What type of clients do they service? What are the needs of those clients? What are the solutions you provide?