For some financial advisors, dealing with such clients might be their worst nightmare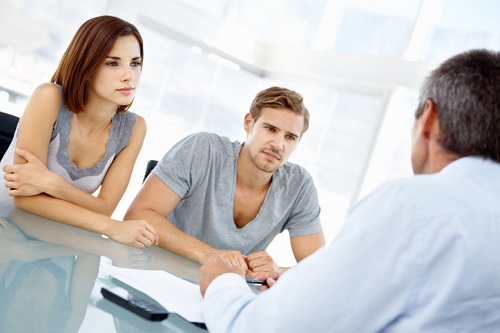 Imagine reading a frantic email or answering a call after working hours from an anxious client who was not sure if she made the right investment decision. For some financial advisors, dealing with such clients might be their worst nightmare.
Rather than losing patience, Franklin Capital Strategies' Paul Franklin said it is important for advisors to go back to the basics.
In an interview with the Financial Advisor IQ, Franklin recalled his experience with a young man who came to seek his help with general asset relocation.
Months after their initial discussions about the client's short- and long-term goals, risk tolerance, and time horizon, the client became jittery and tense, mainly due to the news he would often see every day.
"Over the years, I've learned that one of our most important jobs is serving as a kind of therapist to our clients by calming them down when they're nervous and keeping them oriented toward their long-term goals," he said.
He explained that it is not always necessary to get back with the clients immediately after they sent a panicky message, as nothing good comes from getting into a prolonged discussion over email.
"It can be tempting to want to provide anxious clients with immediate, thorough responses to all their questions, but in my experience, long emails just beget more long emails," he said.
More than anything else, he said clients want reassurance, a thing best delivered through a conversation in person or over the phone.
For that particular client, Franklin would always go back and review the basic assumptions they would use to come up with a strategy.
"In many cases, reviewing those initial assumptions is enough to calm clients down. In this case, we did make some adjustments, tweaking his allocation so it included a bit more in the U.S. market so he could see more correlation there," he recalled.
In the end, however, what made the said client comfortable is a reminder of the reasons why investment decisions were made.
With this, he noted that this sets advisors apart from the growing number of automated services in the advisory space.
"When the financial news starts to get a client's blood pumping, there is so much value in having a person reassure them that they're making strategic decisions with long-term goals in mind. A chatbot is never going to be able to accomplish that," Franklin said.
For more of Wealth Professional's latest industry news, click here.
Related stories:
Why elevator pitches won't help you get clients
Advisors, here's why you must become leaders