The question still remains: Should advisors be worried?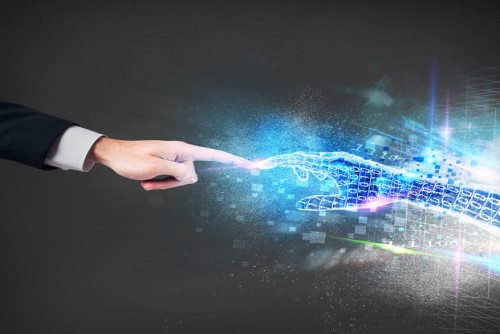 Some of the biggest names in Canada's financial space have already started using robo-advisory technology to meet the demand of investors who prefer a self-directed approach to investing. Just recently, the
Royal Bank of Canada announced a dedicated robo-advisor service called RBC Investease
, designed for digital-savvy investors.
The question still remains: Should advisors be worried? In his commentary on Wealth Management, Oranj CEO and founder David Lyon said human advisors can always rely on three things they can do that their robot counterparts cannot.
Lyon said one of the most important things humans can do is to form relationships. He argued that algorithms cannot replicate the relationships advisors have with their clients.
"A long-term relationship based on trust is only possible if there is a human connection. Robo-advisors can't talk with an investor to get a sense of their personal situation and goals and use that understanding to inform financial advice and planning," he explained.
Also Read: Inside Canada's robo-revolution
With a relationship comes trust, and in fact, a survey by LendEDU revealed that more than anybody else,
members of the most tech-savvy generation are distrustful of robo-advisors
.
Lyon said those relationships help advisors form a deeper understanding of all of the aspects of an investor's life; important factors that should be considered when managing accounts and portfolios. Unlike humans, robo-advisors arrive at decisions using only economic or market conditions.
Citing his firm's own poll, Lyon noted that about 67% of affluent investors who rely on technology tools in many aspects of their daily lives are still keeping in touch with their human advisors, specifically for holistic planning.
Lastly, human advisors trump robo-advisors when it comes to using behavioural coaching to strip away emotions in investing. This comes in handy in times of severe markets when investors are often scared.
"One of the advisor's most important responsibilities is using behavioural coaching to calm investors when they are scared, and talk them out of making poor financial decisions both inside and outside of their portfolio," Lyon noted.
Lyon argued that, at the end of the day, robo-advisors will never be able to imitate the advantages of working with a human advisor.
"Robo-advisory platforms are becoming more sophisticated, but they'll never be able to replicate a human relationship based on trust, which makes it possible to provide holistic wealth management and behavioral coaching. Only traditional advisors can offer these benefits," he concluded.
Related stories:
Robo-advisor moves deeper into hybrid advice
Wealth advisors still in demand from self-directed investors