Waiting for wealth to change hands is not the best way to get inheritors' business, study shows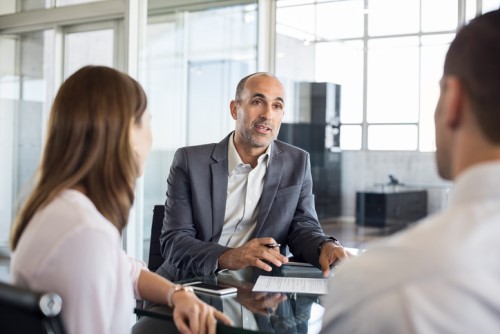 For advisors who want to ensure their practice survives into the future, getting ready for a new generation of clients is essential. And according to new research, there's no better time to do it than now.
In a new study, global research and consulting firm Cerulli Associates have found that only 13% of affluent investors say they choose to work with the same advisor as their parents did, reported ThinkAdvisor. Among the remaining 87% who do not use their parents' advisor, 88% said they'd never even thought about doing so.
"As both current clients and their advisors advance in age, providers face a substantial threat to their current asset bases because most inheritors do not retain their benefactors' advisors or providers," Cerulli said in its new report.
As an oft-cited piece of business wisdom says, one should move toward where the puck is going rather than where it is, and that also applies to the financial-advice industry. As advisory firms face threats coming from multiple directions — regulatory scrutiny, high costs of compliance, low-cost competition, and a movement from commissions to fee-based compensation, to name a few — there's tremendous temptation to focus on clients who already have a lot of assets to their name.
But according to Cerulli, an advisory practice should not overlook younger clients because of that. "Even if the members of the next generation have yet to accumulate significant assets, the practice should view this action as part of its marketing strategy," it said.
Cerulli observed that investors between 25 and 40 years old frequently encounter situations where they would benefit from the counsel of a qualified financial professional. But because the assets they have gathered are usually stored within their employers' retirement plans, they typically get access to generalized financial solutions rather than bespoke advice.
Establishing relationships with inheritors-to-be could help advisors tap that broad younger market. Scott Smith, director of Advice Relationships at Cerulli stressed the importance of reaching out even before wealth changes hands.
"By expanding its network to encompass the next generation, the practice not only increases its retention opportunity at the point of wealth transfer but also creates the potential for referrals from the heirs whose peers may have assets in transition as they move between jobs in their careers," Smith said in a statement.