Susan O'Brien started her practice from scratch 21 years ago and believes the industry is a great place for women to succeed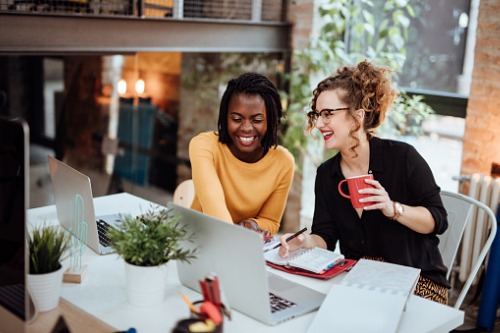 A desire to cultivate human relationships prompted Susan O'Brien to start her own practice 21 years ago – and she hasn't looked back since.
Juggling a young family, the pressure of a daunting line of credit and initially no clients, O'Brien worked tirelessly to build her business. It took five years before she felt able to breathe easy, knowing the hard graft and decision to go it alone had paid off.
From cold calling and picking stocks and bonds, Susan O'Brien Group, BMO Nesbitt Burns, has since embraced the growing emphasis on holistic financial planning. It's an area she revels in but said the direction of the practice has been led by clients wanting what's best for their children, meaning family meetings, conflict resolution, estate planning, and advanced retirement and tax planning have all become cornerstone services.
She said: "The rate of change, as we are seeing in today's environment, is huge, and we need to change with it. Doing stocks, bonds and mutual funds morphed into clients who didn't really care what stock they had but cared about their wealth and the impact of it on their children."
She added: "I think we are always honing our skills - you've got to be one step ahead of your clients."
O'Brien will moderate a panel at the Vancouver Women in Wealth Management event on December 3 and can't wait to mix with other leading women in the industry to share her career experiences. After starting in tax, she found she needed a more personable role and transitioned into the financial services.
She explained: "I thought if I could really set people up for life, then they could do all the things they wanted to do, like take care of their family, send their kids to university, buy their dream house, buy a vacation property, travel and retire in the best position possible.
"I love finance, I'm a finance graduate, but I really needed something human, something personal. And I really wanted long-term relationships, not just tax reviews or audits."
With the support of her family and the willingness and determination to put in the hard yards, the Calgary-based advisor has forged an enviable career and believes that hard work early means you can reap the rewards later. There have been many obstacles, including overt gender discrimination in a still male-dominated industry. But O'Brien believes that with clients' now wanting to build stronger relationships with their advisors, the landscape has never been better for ambitious young female professionals.
She said: "This industry is great for women now because it's so much based on relationships. You don't need finance, you need an understanding. We have analysts that are looking at balance sheets and income statements of companies, so it's really about building relationships and securing someone's financial future and the future of their children and grandchildren. It's moving into a business that will be absolutely fabulous for a lot of women."
For more details on the events, click here, and to book your supersaver ticket, which is available for a limited time only, click here.