The Advocis Financial Advisors Index will incorporate the feedback from 500 of its members to measure industry confidence, based on key indicators from their clients.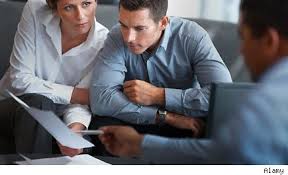 The intention behind a new Advocis index may be to measure industry confidence, but how confident can advisors be about who is offering the insight, probes one Ontario advisor.
"Who cares about advisor confidence? I want to know who and what are the credentials of the advisors being asked to participate," says Kevin Cahill, a financial planner based out of Guelph. "A financial schmuck who has no education and is only out to make commission income will have very different first-hand knowledge from a fee-for-service advisor who is passionate about the industry."
The Advocis Financial Advisors Index (FAI), announced Tuesday, will be managed using a monthly questionnaire filled out by approximately 500 Advocis members willing to volunteer their time over the next five years. Participants' views and sentiments will be recorded analyzing key indicators such as how clients are allocating new investments, their confidence in achieving their financial goals and what is perceived as the critical threats to their financial well-being. (continued on Page 2.)
#pb#
"The response to those types of questions gives us some indication of where are clients are moving with respect to their investments and therefore certain sentiments," explains Advocis President and CEO Greg Pollock.
Pollock says the index will be a valuable resource for not only advisors and their clients, but governments, regulators, the media and general public. "It's another measure that will help macro-economic development as we move forward."
Cahill, on the other hand, feels the index is redundant, since these tools already exist in the marketplace. "Why is Advocis replicating the wheel?" Cahill asks, adding that the Canadian Federation of Independent Business has a similar tool. "(It) already has a very effective business barometer that government consults monthly."
According to Advocis, the first questionnaire will be distributed at the end of December and at the end of every subsequent month for the next five years. The advisor recruitment process, for Advocis members interested in participating, will be launched Thursday.