With Pinterest and Uber set to follow Lyft in going public, enthusiasm must be tempered with some cold, hard questions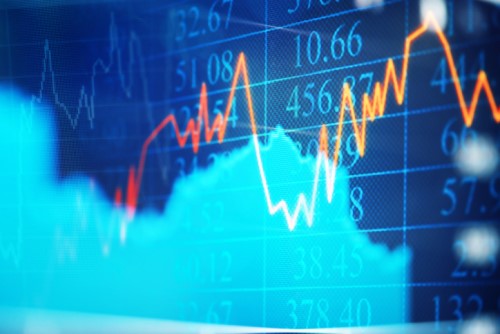 IPO season is upon us but investors have been warned it's a "marathon not a race" and to analyse each company on its own merits.
Investment advisor Zach Davidson, JMRD Wealth Management Team at National Bank Financial, said he always tells clients to take the emotion out of the decision no matter how much you like the firm you are thinking of buying. This often involves asking tough questions around its IPO value, business objectives and management team.
Ride-sharing app Lyft experienced teething problems last week after pricing shares at $72 and then failing to hold on to this value beyond two days.
As a result, Pinterest Inc nervously awaits its own IPO and is set to price its stock after the market closes on April 17. According to a filing yesterday, it's offering 75 million shares at $15 to $17 apiece. The online maker of inspiration boards is seeking to raise as much as $1.28 billion, which would give it a valuation of about $9 billion.
Davidson said the first thing he asks clients is whether such an IPO purchase is a trade or an investment and believes a lot of these tech unicorns' growth is already priced into the shares when they go public later in their lifecycle.
He said: "We try to take the 'emotion' out of the investment decision. Also, we do not have access to US IPOs and there are infrequently Canadian IPOs, so at what price in the market is the client willing to buy at? It would also depend on the pricing of the IPO. Many companies are going public later in their lifecycle.
"For example, Amazon went public with a $400 million market cap, while Lyft's market cap is around $20 billion and talk is that Uber's market cap will be $120 billion later this year. Not to say investors won't see growth from these companies going forward but a lot of that growth is already incubated in the shares, before they have even started trading as a public company."
Davidson added that another key question for clients is why the company is going public? "Is it a liquidity event for venture capitalist investors and insiders? How an IPO is structured can be a big determinate of its future success and ensuring investors' interests are aligned."
Patience and a long-term outlook are also vital. Fans of Pinterest must be comfortable with the risks and how it fits with their investment objectives. Davidson said if these align, then potentially an IPO could fit as a "small part" of a client's portfolio.
He said: "It's a marathon not a race – I think investors can get caught up in the hype of an IPO and 'needing' to own it right away. We won't know for a long time whether Lyft was a success or not.
"Facebook is a great example of a stock trading down from $35 to $18, and the rest as you know is history, now trading around $175. But for every Facebook, there's a SNAP or Groupon that has struggled as a public company. Every company needs to be analysed independently."