Wolfgang Klein in final push for donations before taking to bitter Toronto streets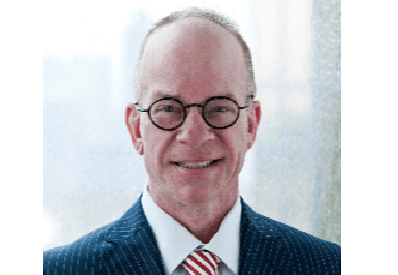 The "Wolf on Bay Street" is sleeping rough for a night to get the ultimate return on investment – helping homeless children.
Wolfgang Klein, senior vice president and senior investment advisor at Canaccord Genuity Wealth Management, will take to the streets of Toronto tonight to raise money for Covenant House, which has helped thousands of kids move from homelessness to a life with a future.
Klein said it costs the charity's Toronto branch $80,000 a day to take care of 300 children and requires a $30 million annual budget, of which $20 million comes from donations. The event, dubbed the Executive Sleep Out, is being replicated tonight in New York and Vancouver.
He said: "I hate homelessness, plain and simple. It kills me. I hate seeing old people on the street, I hate seeing women on the street and I especially hate seeing young people on the street.
"So if we can help them when they are still young, we have a chance of long-term success, so from a return on investment point of view, it's one of the better groups to help. I've got kids, I was a kid; I can never imagine myself or my kids waking up on the street. It's a scary world and a big, big cold city."
Klein will join 54 other "execs" at the Ryerson facility on Gerrard, which is just around the corner from Covenant House. Among those exposed to the mid-November elements will be NHL Hall of Famer and former Edmonton Oilers star Paul Coffey.
While Klein admits he is not exactly looking forward to the conditions, he said it's a small price to pay for helping kids who desperately need some help and guidance.
He said: "The ground is cold, there is going to be some precipitation, it's the middle of November and it's a cold country we live in. But kids have to live on the street every day. They don't get to pick the days they do this.
"There's 55 of us who are going to have a very uncomfortable night, but big deal. It's six hours, I have a warm bed to come back to and a car around the corner, it's chicken-s*** what I have to do. I have no problems, these kids have problems."
He hailed the work of Covenant, who take in children, many of whom have been abused, have mental health problems or have been caught up in human trafficking.
Klein has reached $19,000 in sponsorship but hopes a late push today will propel it past his $25,000 target. The charity has a $1 million goal for the Toronto Sleep Out. To contribute, click on this link to Klein's personal donation page.
He said: "Covenant do good work. They help kids get back to school, get a warm bed and get some medical attention. They are also opening up a new facility in Toronto to help trafficked youth, which is a disgusting environment."
He added: "It's right in front of us, you see it every day. Good lord, you'd have to be blind [not to see it] but ultimately what we need is people to donate money because these problems are real. Three hundred kids a day go through that facility. The beds are full by 2pm! They are bursting at the seams."