Mounting regulation and tightening margins across the globe has seen a growing number of financial planners try their hand at brokering.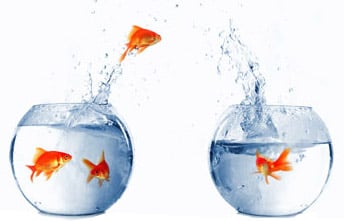 A leading mortgage brokering firm has seen an influx of financial planners joining its ranks in recent months.
Changes in regulation and licensing requirements in the financial planning industry are a likely factor in the shift, says Vow Financial CEO Tim Brown.
"FOFA (Australia's Future of Financial Advice) is making that business much more complex and I think potentially what planners are looking to do is two-fold – one is to add other incomes to offset some of that extra cost they have now through having to comply with FOFA, and two they're looking to move into more simple products with less requirements in terms of documentation and regulation," said Brown.
"The licensing requirements for mortgage brokers are nowhere near as great as financial planners."
Following Australia's National Consumer Credit Protection (NCCP) an increasing number of mortgage brokers moved to diversify into financial planning, and Brown said this trend still remains strong.
"I wouldn't say it's to a point where one or the other is going to be dominant, I think they're both still at a point where they're growing each aspect of their business while still focusing on their core…But I think financial planners are actively seeking out mortgage broker businesses now or looking to add it to their overall value offering.
"I think we'll see more and more of this happen over the next three to five years because of compliance. The cost of complying now is becoming far greater and I think people are now starting to realise the cost it takes to comply with the new licensing requirements.
"We saw this as well with the financial planning world when they first brought in licensing, it made it harder and harder for independent businesses to stay independent they had to merge with people in a similar type of trade and consolidate back offices and get economies of scale."
(Continued on Page 2)
#pb#
Growing interest in self-directed products has also been a likely factor in the diversification, said Brown.
"SMSF (Self-Managed Super Funds) predominantly has a debt focus because of borrowings so generally that's a service they now need to fulfil. The annuity income that mortgages provide also makes up for some of the annuity income that they're going to lose going forward for superannuation."
The fact that mortgage broking clients make for good potential financial planning prospects is a further reason why the move makes good sense for planners, he said.
Brown said this is a trend he expects to continue into the near future, creating overall positive outcomes for the broking industry.
"Whereas in the past financial planners literally just referred [mortgage clients] to a bank, now they're going to write them themselves. So it's less business the banks are going to get and more the mortgage broking industry is going to get.
"It's a really interesting area to watch, especially in the next one to three years we're going to see a lot of changes which are all for the better. Any improvement in the professionalism in the industry and consolidation in the industry into larger groups only helps lift the image of the industry – so I'm all for it."
Related Stories:
Young mortgage brokers the next gen of advisors?
MFDA issues warning to licensed mortgage brokers
Mortgage brokers also pushing for higher professional standards