The advisor has been accused of overcharging the trust and defrauding charities named as beneficiaries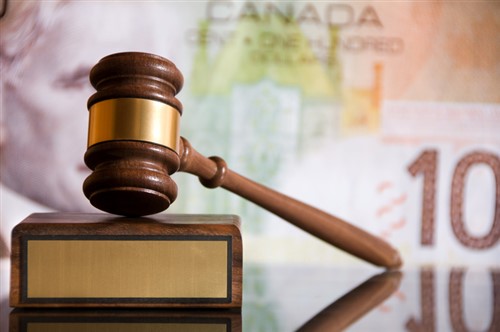 A financial advisor entrusted with administering a US$3-million trust for a deceased client has been accused of mishandling the money and other ethical breaches.
According to the Wausau Daily Herald, Thomas Batterman, founder and head of Vigil Asset Management Group, became responsible for administering the trust for George Geisler when the latter died in December 2014. Geisler had asked that the US$3 million be distributed equally among four non-profit groups: the Superior Diocese of the Catholic Church, Bruce High School in northwestern Wisconsin, the Alzheimer's Association, and the American Cancer Society.
Citing court documents filed in Marathon County, the Herald said Batterman allegedly conspired with his fiancée Deborah Richards, a regional manager for the American Cancer Society. A decision to provide the donation to her employer over a decade rather than as a lump sum reportedly resulted in Batterman collecting a total of US$30,000 in monthly fees from the trust. That ended in November 2015, when Marathon County Circuit Court Judge Michael Moran ordered the removal of Batterman and Vigil as trustees.
Batterman also allegedly mishandled the trust by failing to notify the other three charities of its existence. When the American Cancer Society asked for information about the trust, he was purportedly evasive and "ultimately (provided) information riddled with inconsistencies and ambiguities." Nearly seven months after Geisler's death, the society reached out to the Alzheimer's Association about the existence of the trust; neither the Superior Diocese nor the Bruce School District knew about it.
Over the course of a three-year legal battle, the charities fought to have Batterman and Vigil removed as trustees, alleging wrongdoing such as the use of unauthorized withdrawals for the purchase of a cabin, incorrect citations of stock numbers, and excessive fees charged. They subsequently filed a successful motion to have Batterman and his companies shoulder their legal fees exceeding US$300,000; in June, Batterman said that he will appeal the decision on the fees.
According to the Herald, each of the charities have received a total of US$675,000. The original amount of US$750,000 was reportedly reduced because legal fees were taken from the fund.
"[B]oth Vigil and Batterman knew of their wrongdoing and that they intentionally attempted to deceive the beneficiaries in order to derive a direct financial benefit," concluded Wausau lawyer Terrence Byrne, who was appointed as successor trustee, in a brief review reflecting on Batterman's handling of the fund.