Midyear outlook from AGF lays out equity and fixed-income market expectations as the global economy drags itself upright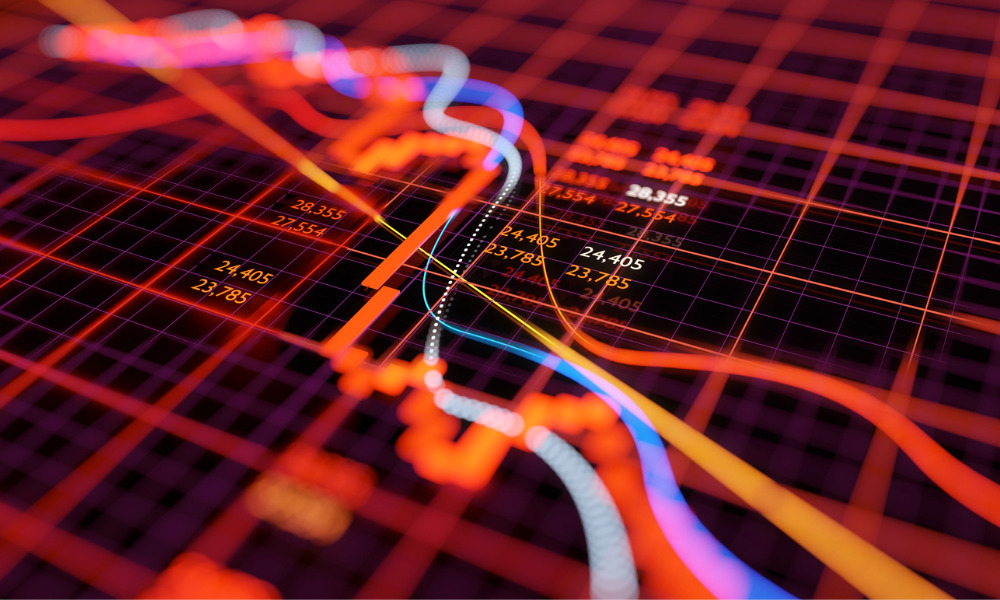 The first half of 2020 was easily one for the history books, as the arrival of a once-in-a-century pandemic in the first quarter led to financial market turbulence that bled into the second quarter, with the arrival of economic recession thrown in for good measure. With moves to set up a recovery now in full swing, prognostications about the second half of 2020 continue to pour in – and according to the top minds at AGF Investments, it won't be smooth sailing.
In a recently published midyear outlook, various investing chiefs at the firm agreed that the remainder of the year will be defined by a recovery-versus-relapse economic story. While global GDP growth is unlikely to be any worse than that seen in the second quarter, it still faces risks from a resurgence of infections or policy miscue, as well as a permanent alteration of certain economic sectors and potential exit of many struggling businesses.
Weighing in on equity markets, John Christofilos, senior vice-president, chief trading officer and Investment Management, Operations Strategy predicted they'll continue to be volatile but end the year higher, saying "there's too much support for markets to collapse again like they did back in late February and March."
But according to Kevin McCreadie, CEO and chief investment officer of AGF Management, markets have gotten so far ahead of the recovery that it will need to be justified by strong economic data over the next two quarters. He also argued that the market rally from the bottom has been "unusual," with the five or six largest names in the U.S. stock index – all of which "reflect the stay-at-home world" – driving its rise.
As for where the best equity opportunities globally lie today, Stephen Way, Senior Vice-President and Head of Global and Emerging Markets Equities, estimated that non-U.S. markets such as Japan would be favoured by a continued modest pickup in global growth coupled with rising long-term interest rates and a weaker greenback.
Mark Stacey, senior vice-president, co-CIO AGFiQ Quantitative Investing, and head of Portfolio Management, said Canada's equity market – with its heavy weighting towards energy, materials, and financials – could also benefit from a cyclical upturn alongside a weaker greenback, an uptick in inflation, and higher commodity prices.
For a question of which broad investment themes could resonate with investors over the remaining two quarters of the year, the responses included ESG, infrastructure, and dividend-paying stocks. "[D]ividend yields are relatively attractive when compared to government bond yields, but investors need to be extra careful about the names they own given the added stress on balance sheets these days," said Way.
Touching on the fixed-income side, David Stonehouse, senior vice-president and North American and Specialty Investments, doesn't see much risk of a sizeable rise in the short-to-medium segment of the U.S. yield curve, but said investors should watch for a rise in yields on the long end. "We think there's a fair amount of room for that to happen as the economy improves, but … the Fed will want to keep a lid on long bond yields given the incredible amount of fiscal stimulus now in play," he said.
McCreadie, for his part, took the view that volatility will remain in the U.S. Treasury market, even with the Fed's intervention to keep interest rates low. "[A] strong economic recovery may negate some of that," he said. "And at these levels, it only takes a small jump in yields to make a big dent in returns."
And while a bias toward equities over fixed income may make sense at the moment, McCreadie said investors must accept that both categories will see a good deal of volatility going forward.
"[S]ome type of weighting to an alternative asset class or strategy that is less correlated to stocks and bonds and provides a hedge to the downside is critical in this type of environment," he said.