Report shows concern even among wealthier Canadians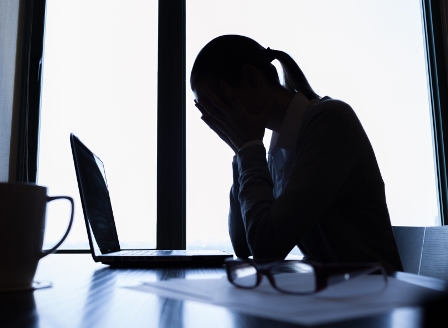 A large share of Canadians say they are suffering emotional stress resulting from their financial situation.

Financial management firm Seymour Consulting asked more than 5000 people across provinces, age groups and genders about their financial health and the results show a worrying level of dissatisfaction.

Just 45% of respondents are somewhat or extremely satisfied with their current financial situation while 43% say they are somewhat or extremely stressed about ongoing and future financial obligations.

Who's most financially stressed?
Those in the Maritime provinces, especially New Brunswick and Newfoundland & Labrador, are most likely to be dissatisfied and more stressed financially.

While lower income (less than $25K) are most stressed at 63%, almost half (49%) of middle earners ($25-100K) and 35% of those earning $100-200K say they are stressed about their finances.

Even among those earning above $200,000 the level of financial stress is 35%.

Millennials (58%) and women (53%) are most likely to agree that "money worries cause me extreme emotional stress." The share of men who say that is 41% and among older age groups the percentages are 48% for Gen-Xers and 33% for Boomers.

What are they stressing about?
Having enough money for retirement (73%) is the biggest concern, closely followed by having an emergency fund (71%) and having enough disposable income (69%).

Maximizing return on investments is a key concern of 62% of respondents and managing debts worry 60%.

Buying a home, meeting rent or mortgage payments and being able to service credit card minimum payments are a concern of a third of the respondents in Seymour's Financial Health Index survey.