A recent release reports that independent dealer 3Macs is all set to combine with the investment services company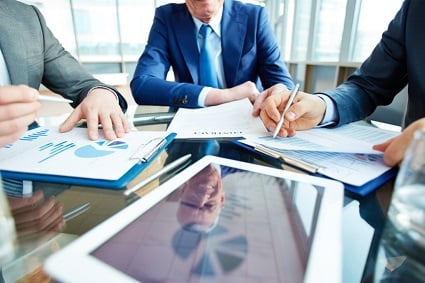 Raymond James
Ltd., the Canadian arm of North American investment dealer
Raymond James
Financial, Inc. has announced that through a unanimous vote, the employee shareholders of 3Macs (MacDougall, MacDougall & MacTier Inc.) have elected to combine the firm with
Raymond James
Ltd.
"We are extremely excited about this new opportunity with 3Macs and gratified by the overwhelmingly positive endorsement received from our new partners," declared Paul Allison, chairman and CEO of Raymond James Ltd. "Together we will focus on creating a new legacy of excellence serving Canadians with their wealth management needs."
CEO of Raymond James Financial, Inc. Paul Reilly also expressed pleasure at the decision. "This combination meets our selective parameters for cultural fit, growth in strategically important locations, and ease of integration. We welcome our newest partners at 3Macs and are excited about the possibilities for future growth together."
A respected investment firm founded in 1849, 3Macs adds to Raymond James Ltd.'s current private client business by adding more than $6 billion of client assets, managed by more than 72 advisors for individuals and families. The combined firm's client assets under administration will exceed $34 billion, and will be handled by more than 440 advisors and portfolio managers. The new firm will, in effect, be Canada's largest independent investment dealer.
In recognition of 3Macs' multi-generational legacy and history of serving Canadian families, it will continue to operate under the 3Macs brand as a division of Raymond James, following the close on August 31, 2016.
"Raymond James' culture of respect, client service, and world class wealth management solutions, and long-term commitment to Canada made [agreeing to the acquisition] an easy decision," said Randy Ambrosie, President and CEO of 3Macs. Tim Price, chairman of the Board at 3Macs echoed the sentiment, saying that they "look forward to continuing to serve the needs of our clients with the benefit of a partner who embraces the same client-focused values that have made Raymond James a respected leader."
Related stories:
3Macs CEO reveals reasoning for acquisition
Raymond James purchases 3Macs