The RCMP has charged two Alberta men in a massive investor fraud touching clients from B.C. to Ontario.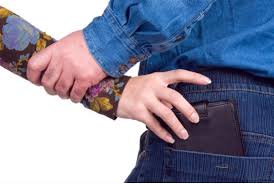 The RCMP has charged two Alberta men with defrauding more than 1,300 investors of $23 million -- providing yet another PR challenge for the industry to overcome.

According to CP, the two men are behind Calgary-based Concrete Equities Inc. and promised investors weighty returns based on their respective stakes in an undeveloped beach property in Mexico -- Golfo de Santa Clara project.

Investors appear to stretch from British Columbia to Ontario.

"People invested as a limited partner to these investments and they were all putting in between $10,000 and $100,000. And these investments were RSP eligible," RCMP Sgt. Conal Archer told CP Wednesday. "They put their money in and were hoping they were going to get upwards of 500 per cent returns -- what these fellows were telling them."

The allegations centre around the diversion of investment funds to other businesses starting in 2007 until Concrete Equities fell into receivership in 2009.

One of the accused, Dave Humeniuk of St. Albert, Alta., will appear in court Feb. 27.

A Canada-wide arrest warrant has been issued for the other alleged, Varun Aurora, of Calgary.

About two years ago, both were fined and disciplined by the Alberta Securities Commission over the sale of limited partnership securities worth $110 million.

The Mexico project appears to have been the bait in almost all cases, and the provincial regulator has ordered the men to stop trading or selling securities.

Humeniuk has also been permanently banned from acting as an officer or a director of any financial security company and ordered to pay an administrative penalty of $3.3 million.