Putting off retirement saving, getting a side job, and delaying parenthood are just some lengths aspiring homeowners are resorting to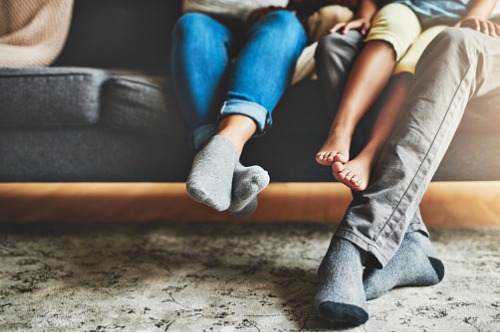 In a recent 2019 outlook, RBC predicted that the costs of homeownership would rise as growing interest rates, shrinking household incomes, and tougher mortgage stress-test rules collide. And as a new report suggests, young families are already feeling the pinch.
Mustel Group and Sotheby's International Realty Canada have released Modern Family Home Ownership Trends Report: Financing the Canadian Dream, which polled modern families in the Vancouver, Calgary, Toronto and Montreal Census Metropolitan Areas (CMAs). Over half were millennials, and the rest were young members of Generation X.
"The dream of home ownership remains compelling for today's young families, but the reality is that many are facing serious obstacles to achieving this given rising costs of living, rising costs of housing, and other financial needs, such as saving for retirement," says Brad Henderson, president and ceo, Sotheby's International Realty Canada. "While these are significant challenges without a simple or singular solution, our research reflects strategies from those who have navigated their way and successfully bought a home."
Among 33% of the respondents from across the country, basic living expenses were the top challenge to home ownership. Other commonly cited barriers to saving for a home included non-essential lifestyle expenses like dining out, travel, entertainment, and fitness memberships (14%); credit card debt (8%); saving for retirement (6%); and student loan payments (6%).
The financial pressure for modern family homeowners is so high that 51% have cut back on or eliminated meals out, 45% reduced or eliminated their travel and vacation budgets, and 45% sacrificed personal expenditures on technology or clothes. Another 37% have quit on their health and fitness spending, and 15% have scaled back or given up on their car ownership aspirations.
Some have also made more significant life decisions, like the 20% of respondents who are delaying saving for retirement. Career-wise, 19% have taken a job with a higher salary while 14% took on part-time or freelance work in addition to their full-time jobs. Another 12% have put off becoming parents in order to save for a home, while 9% moved back in with family.
To build their down payments, young urban family homeowners are also having to tap different strategies and funding sources. Those include:
Personal savings or cash (used by 71%);
A financial gift, inheritance, or living inheritance (52%);
Borrowing from RRSPs (31%);
Proceeds from the sale of real estate (25%);
A personal loan from family or friends (12%);
Proceeds from the sale of financial investments such as bonds or stocks (11%);
Borrowing through a secured loan (11%); and
Borrowing via credit card (8%).
"[I]n an environment of higher interest rates and tighter mortgage guidelines, today's families will continue to confront new challenges as they make home buying decisions in this year's market," Henderson said.