President of iA Securities tells WP about the importance of trust and validation, and why clients are willing to pay for expert guidance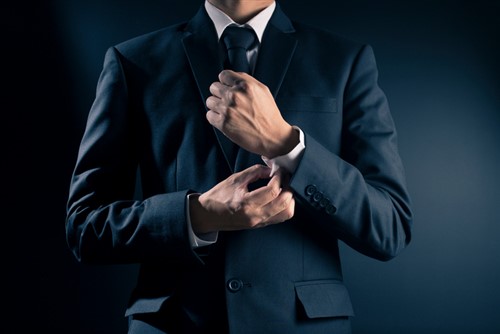 Building relationships with clients is as important as ever as power shifts from the manufacturing side of the business to advisory and the role of advice.
With the commoditization of products, and the sheer number in the marketplace, clients are seeking cheaper solutions but still see the value of paying for advice – and the "experience" that comes with it - to get validation of their investment decisions.
John Kelleway, president of iA Securities, said the landscape has changed from 10 years ago, when the earnings of higher-fee mutual fund companies went largely unquestioned.
Fast forward a decade and the fee compression has led to lower-cost alternatives – both passive and active – and advisors are getting more selective when it comes to portfolio construction.
Kelleway said: "We're seeing a shift because products are becoming much more of a commodity. And with that, we are witnessing a greater emphasis on the advice side, wherein clients are willing to pay for an experience. What we are starting to see are clients who are happy to pay a fee if there is a trusted relationship [with their advisor] but they are being a lot more picky with the manufacturing costs. I think you will see that playout quite a bit [going forward]."
There is a scenario in which advice becomes valuable enough to justify a higher fee-based structure. Kelleway recalled a conversation with an advisor who told him he "didn't want to be the Tim Hortons of advisory services but rather the Starbucks" and as such, has been able to hold his fees despite the cost squeeze currently taking place in the industry.
It all stems from the "trust, confidence and validation" that a client gets from human interaction versus carrying out transactions by clicking through prompts and recommendations on screen.
Kelleway explained: "A computer might say if you do this and this, you may achieve this. My experience is clients want more validation they are going down the right path – particularly with retirement planning.
"So many investors want to know if they'll have enough at retirement and there are many variables that go into a conversation about that. I don't think people feel confident about an automated process providing a fulsome explanation. And that's where an advisor can provide a higher level of support and confidence."
Leveraging technology to support that advisor experience is top of Kelleway's agenda right now. At iA, he said, we're looking at a digital associate – this is where the technology aligns with the human touch to enable clients to get information in real time in between the three or four yearly meetings they have with an actual advisor.
The direct-to-client robo services have not grown as quickly as anticipated and he believes the real value is the integration of technology with the advice side. He said: "Later this year, we'll be introducing a digital onboarding strategy, where a client can easily open an account, get updates and do things that are transaction-orientated, so when they are spending an hour with the advisor, it's really all about advice, not the paperwork."
Given this is the expertise and service experience that clients are willing to pay for, freeing up this time can only help advisors work on differentiating what they offer and ultimately help them build their book of business. For Kelleway, it remains about connecting and building relationships with those aged 55 plus, which is where he believes the majority of wealth lies and where the personal touch remains vital.
He added: "My advice to advisors [when building a practice] would be to spend more time focusing on the client experience and less on the investment side.
"The investment part is becoming a bit of a commodity. There are lots of solutions out there and I think if you are looking to validate yourself, it should really be by the way of client experience as that's where you'll be able to differentiate yourself – and a big part of that involves relationships and the financial planning that goes hand in hand with it. An advisor who spends a whole lot of time trying to beat the markets, I believe, is focusing their time and energy in the wrong place."
Follow WP on Facebook, LinkedIn and Twitter