Founder of new platform that rates advisors wants to help them stand out and connect with potential clients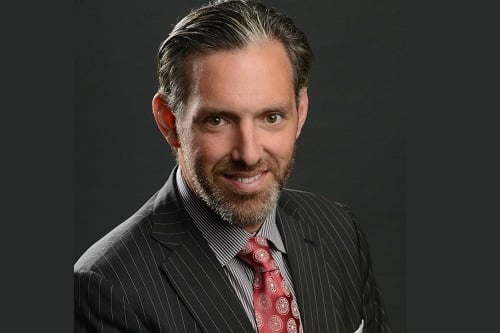 The financial advisor space is a minefield afflicted by a lack of clarity and slow regulatory change, according to the founder of new online platform Advisorsavvy.
Solomon Amos launched the site about four months ago, with the resource billed as the country's largest source for connecting with advisors. It features reviews and ratings designed to make it easier for consumers to decide which professional is best suited to their needs.
In a changing landscape of robos, fee wars and many advisors having to reinvent themselves as financial relationship managers rather than stockpickers, Amos believes the industry is awash with confusion caused by a plethora of designations and a perception among the public that advisors don't always have the best interests of the client at heart.
According to a new Angus Reid study, which was commissioned by Advisorsavvy in April, six in 10 Canadians would not know where to find an advisor based on feedback and reviews. Amos called this statistic "staggering" and a problem at the heart of his venture's mission.
He spent more than a decade supporting advisors at CIBC, as executive director, and BMO, as global head of marketing and client strategy, and is well versed in the "information void" experienced by consumers. His aim is to connect the confused consumer and the frustrated advisor through his platform.
He told WP: "On the consumer side, what happens in any situation is if someone's not confident in making a choice, they put it aside. It's statistically proven that a client that's advised, they can have upwards of two to three times the net worth of an individual who doesn't have an advisor.
"That what harms the consumer – not having the advice to help them build their wealth and not to pull out of the market when it tanks."
On the advisor side, it's a case of struggling to stand out from the crowd, something that comes down to public perception and, often, poor marketing.
Amos added: "Advisors who put the time and work into the designations and their craft, if they can't stand out in a field where there's lots of confusion over who is the right advisor, then that hurts them. And as an industry, [in that sense] we haven't supported the advisor before.
"It's why I started Advisorsavvy because I was in the industry and read thousands of consumer feedback reports and found there were some fantastic advisors out there who don't know how to market themselves or don't have the platform to let clients voice it.
"On the flipside, clients didn't have one area where they could go and find information about designations and then search for advisors either by how many years' experience they have or by language or by fee. That is the solution I am trying to market."
Many potential clients don't know where to look and even once one is found, Amos believes there is trepidation over what to look for in terms of being confident that they are a good fit.
Advisorsavvy offers four areas that are used to support the advisor, which are designed to offer a more rounded analysis of performance to counter the trend of getting poor reviews simply when the markets drop.
The first element provides the chance for people to offer feedback and review advisors based on: rating upon contact; having best performance of client in mind; performance; and fees. The other three primary areas are highlighting the certifications as well as where they are licenced, languages and a section that highlights 15 different specialities the consumer can choose from, like retirement planning or newly separated couples.
Amos said: "We're trying to help consumers who don't have an advisor find the right one but also be confident in choosing. It's a barrier-free sight where we don't ask the consumer to sign anything … but they can go on and filter and sort the advisors.
"We also include the social media handle of the advisor so the consumer can follow along and find out a little more before they make the call."
Follow WP on Facebook, LinkedIn and Twitter