Portfolio manager encouraged by oil performance and believes there are opportunities in industrials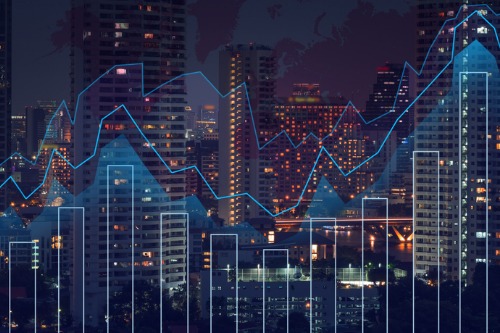 The Canadian market remains set for a positive year despite the banks "cracking a little" this earnings season, according to a portfolio manager.
Peter Imhof, vice president, manages AGF Investment's Canadian equity portfolios and admitted he was surprised at the speed of the bounce back from December. Year to date, the Canadian market is up about 12%, outperforming the US.
It's early days, of course, but historically it is rare to experience two down years in succession. For Imhof, he was busy buying in December in the belief that stocks had been oversold since October in the lead up to the collapse in December, which he put down to a fear the market would totally unravel.
But optimism at the 2019 outlook, especially with oil finding its feet again, has been tempered by the bank reports, which were largely underwhelming.
He told WP: "I still think Canada should do well this year but I was somewhat disappointed in the bank earnings. I would have expected higher growth rates and lot of them were quite disappointing - and with the financials being 25-35% of the market, it makes it pretty difficult unless the operations are doing well."
Imhof believes there is not much downside left in resources, which have been oversold in the past few years, meaning that even on down days Canada is holding up better than the US. Moving forward, he hopes the banks gather themselves, steady the ship and make a move later in the year.
He said: "I am less optimistic than a few weeks ago in terms of Canada outperforming because I would have liked to have seen the banks put up some good numbers. Then I'd have a higher conviction level saying OK, I feel good with energy and the banks are doing alright but now with the banks kind of cracking a little bit, the valuations aren't super high, although they had moved up a bit in the early part of the year.
"I think we are going to see a bit of a pause while the banks settle out in terms of where they are. It would be nice for them to consolidate and trade sideways for a little while and have a bit of a move up later on when earnings come through."
Imhof puts the January and February bounce back down, in part, to a reversion to the mean and recessionary fears, which have been largely taken off the table. The indices that came back the most were the ones that had underperformed. "Even when you look at Canada having outperformed on a year-to-date basis, you have to remember that over the past 10 year Canada has underperformed the US market by a huge amount over that timeframe," he said.
Oil, however, looks encouraging with many companies having cut their cloth, enabling more leverage when prices do move up. We are also heading into a seasonally strong period for the industry.
He said: "I think all we need to see is some stability in the oil price. We don't need it to move up a ton but I think valuations are fairly cheap and companies can make money at these prices now."
With the Canadian market seemingly on the right path to outperform the US, where are opportunities for investors? Imhof likes industrials and believes that Canadian Pacific and CN Rail going to benefit from moving more crude because of the pipeline difficulties, while rail is also one of the strongest performing sectors.
He said: "I am very much a bottom-up investor, so if I see the earnings coming from certain sectors with a good amount of growth, not trading at too high multiples, that's the area I want to concentrate on.
"For me, you look at Air Canada. That's been performing well – they just had an investor day, guided up on their potential earnings and continue to deliver. With that one, the CP, CN Rail and Toromont [it's looking good].
"We also own a big position in a company called Boyd Group, also an industrial company, that has come up with good numbers and been performing well over the last 10 years."
Follow WP on Facebook, LinkedIn and Twitter