Branch co-owner praises company's 'out-of-the-box thinking' and mix of public and private investments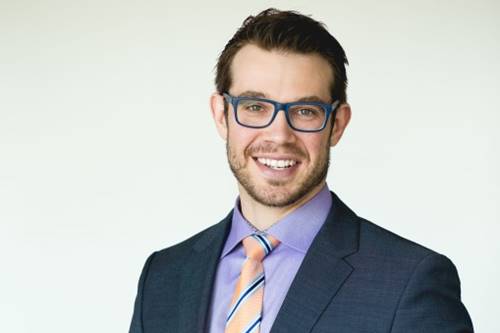 Jonathan Showers wanted his practice to stand out from the crowd and appeal to both clients and advisors.
In 2015, he started shopping around for a new home that would offer a true differentiator and the chance to grow. He soon found it at Mandeville Private Client Inc., won over by its holistic approach to portfolio management and the ability to access both public and private investments.
At its core, Montreal-based Showers told WP, Mandeville showed it was a very different firm compared to its competitors and simply "wasn't doing things the same as everybody else".
Since making the transition, the Mandeville Montreal branch, led by branch owners Showers and Gene Kim, has gone from strength to strength, propelled by its ability to offer the "access" that Mandeville provides.
This taps into the philosophy at the heart of the boutique firm led by CEO Michael Lee-Chin, who has made it the firm's mission to give all wealth-seeking investors access to investment opportunities, within both the public and private realm, typically reserved for pension funds and institutional investors.
The opportunity to democratize this approach to wealth creation usually reserved for the 1% was too good for Showers to turn down.
He said: "In my opinion, the industry is largely complacent. Everybody is fairly comfortable with what they are doing and have been doing for a long time, and no one is thinking outside the box.
"That's what brought me to Mandeville; a boutique firm that is largely doing a lot of out-of-the-box thinking. Being able to offer a client the ability to manage a portfolio like a pension fund, especially with the way the markets have been, was a great way to differentiate ourselves. Having assets outside that space really helps diversify risk and get away from the volatility of the market."
Showers hailed Mandeville's "fantastic" onsite transition team for making the move from his previous firm seamless and quick. It helped with the client transfers paperwork and the necessary follow-ups, crucially getting a process that used to take months down to weeks.
He also said that the technology he now has at his disposal under Mandeville is a big selling point to prospective advisors.
"It's not just that Mandeville is very avant-garde on how they allow us to access alternative investments," he said, "but they are also avant-garde to where technology is.
"Being at a boutique firm has afforded us the ease of access to differentiated products but even though we are boutique, we have cutting -edge technology, which is huge. Being able to go to a high-net-worth client and not have any of that drag on the client experience is vital to success."