CEO explains why Mount Logan fund is an excellent diversifier in the Canadian market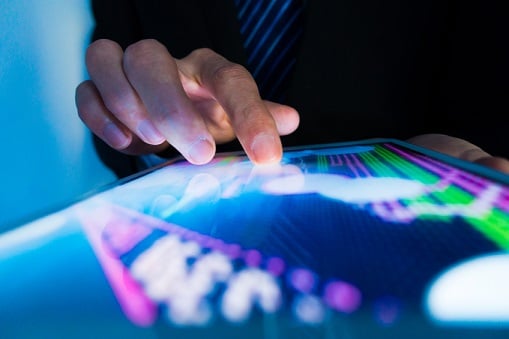 A middle-market lender has made history by becoming the first company to switch from the TSX to the fast-growing NEO Exchange.
After the completed transaction between BC Partners and Marret Resources Corp, the US financial firm Mount Logan Capital chose to list with the trading platform in a notable coup for NEO's CEO Jos Schmitt.
Marret and its predecessor companies had been on the TSX for about 20 years and Mount Logan, as a senior issuer, had the option to sign up again, only to be swayed by NEO's vision and arms-open approach. The credit-focused alternative asset management firm is the first financial services firm to list on the exchange.
Ted Goldthorpe, chairman and CEO at Mount Logan, told WP that it was not an easy decision but one that was reached after consultation with its investors.
He said the TSX did not guarantee the same support structure and believes, given the $27 billion size of BC Partners, the switch is significant.
He said: "NEO has got the backing of all the big banks and a lot of the big mutual fund managers. Even though our market cap is in the 50th percentile of the TSX, which is pretty amazing, they just don't have the support and services compared to the NEO.
"It was a very interesting experience. The NEO was all over us to list [and help with] advertising, marketing and meeting investors and do all the stuff small companies, frankly, need. We're not a big machine like a Brookfield or an ONEX. The TSX is almost the opposite, they were like 'prove to us you are worthy of a TSX listing'."
Goldthorpe said his team are able to generate returns of 8-10% and said the fund is an ideal diversifier in the Canadian market. He added that its willingness to look north of the border for business was a major vote of confidence for the country and will open eyes to further opportunities in Canada.
His philosophy revolves around being able to tell shareholders and investors the "boring story" of stocks he believes should not be susceptible to volatility.
Proud to welcome Mount Logan Capital as the first financial services company to list on NEO! $MLC will buy loans and debt securities with a focus on middle market sponsor-backed loans across a variety of sectors. https://t.co/9QL4QeVJJL pic.twitter.com/PyFVnKcovk

— NEO Exchange (@Aequitas_NEO) October 25, 2018
He said: "[The fund] is a good diversifier. Over time I don't think it should be an overly volatile stock. Our goal is slow and steady returns over time, so we plan to generate double digit ROEs once the portfolio is ramped and every quarter just grow our book value.
"We want to demonstrate to investors a relatively boring story so we're not going to chase crypto or cannabis. Boring is beautiful and I think a lot of big shareholders appreciate that."
Goldthorpe said the media's reporting suggested Canada is a bad place to do business with too many regulations. He stressed, therefore, that it's "pretty big news" that a big blue-chip private equity firm has chosen to list here and is convinced there is room for a new alternative asset manager.
He said: "You obviously have Brookfield and ONEX, who I would say are best in class, but there is room for another player to be smaller and grow and generate good returns for investors. I think that is why we are able to raise the money.
"It's a tough equity market in Canada and we were able to do a reasonable size raise for the size of the company we are."
Mount Logan's financial structure dictates that, on the same terms and at the same price, the firm puts in its own money alongside investors.
Goldthorpe said the longer-term plan is to transition into more of an asset management business and believes the opportunity is there for investors to get involved in a firm that could become even more lucrative.
He said it's an interesting space for those trying to diversify away from the big banks, Canadian housing, oil gas and mining.
"Over the next two or three years. A lot of our investors want to be in a bid pool, want to buy portfolios of assets or ramped portfolios and, number two, want us to be alongside them.
"We'll fund a deal; it'll be a $30 million investment and we'll invest alongside them, so all of those fees will go to our shareholders. In a $30 million deal, we'll put up $5-10 million from Mount Logan and our investors will come in alongside us.
"Our investors like that because we have our money aligned alongside them and our shareholders like that because they get the benefit of the asset management fees."
Follow WP on Facebook, LinkedIn and Twitter