A new report from IPC Private Wealth highlights the need for advisors to intervene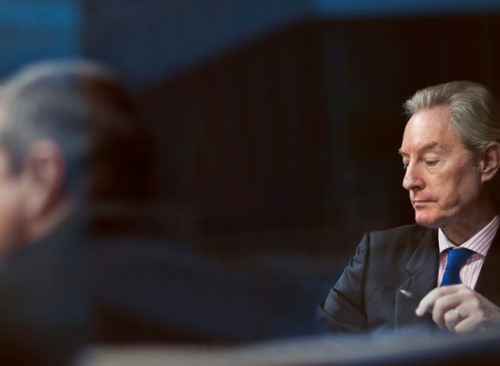 Conversations about estate planning tend to be difficult, and new research from IPC Private Wealth confirms that it's true particularly among affluent Canadians in blended families.
"Especially for blended families, parents are concerned that their children don't have the ability to simply handle the wealth or that the inheritance won't make it past the next generation," said Marie Phillips, wealth advisor at IPC Securities Corp. "But only 58% have discussed estate plans with their children; in Ontario, only 36% have done it."

Celebrating our industry successes in the wealth management industry
Their fears aren't unfounded. According to Phillips, recent research by IPC Private Wealth has shown that wealth might not make it to the third generation unless a conversation about legacy and wishes has taken place. But the study has found only 58% of affluent Canadians have discussed estate plans with their children; it's even worse in Ontario, where only 36% have done so. Clearly, advisors need to step in.
"One of the things we can do is delve into what I call a 'life transition' conversation," she said. "Advisors can ask what changes they've been going through, which could include changes involving their own parents that could impact how they perceive their own wealth. Regularly taking time to go over estate plans, executor services toolkits, and estate-planning directories, as we do at IPC private wealth, can go a long way."
When a client isn't comfortable bringing up the events and family dynamics that affect their estate plans, Phillips has found asking direct questions concerning their financial health can be effective. "As an example, if I'm reviewing a long-term cash flow plan, and I identify a sizeable estate surplus, I can ask the client how they feel about leaving that size of an estate to their children currently or in the future," she said.
Another option is to have "values-based" conversations with clients. By asking how they want to be remembered and philanthropic goals they may have, advisors can help the clients understand the importance of early estate planning. From there, they can take steps to get the children involved in the preparations.
"We hold events called 'Executor Nights.' It's not that difficult; the clients bring their adult children to learn a little bit about what's involved," Phillips said. "That starts to open the doors for them to get comfortable about discussing the topic. Instead of focusing on the prospect of their parents passing away, we'll talk about what has to be done at that time."
Rather than participating in group workshops, some clients may prefer more intimate meetings with just their advisor and their beneficiaries. But either way, Phillips stressed, what's important is for the parties involved to take those initial steps and have time to become comfortable with the process.