CIO explains why pet ownership industry is trending, diversified and a growth sector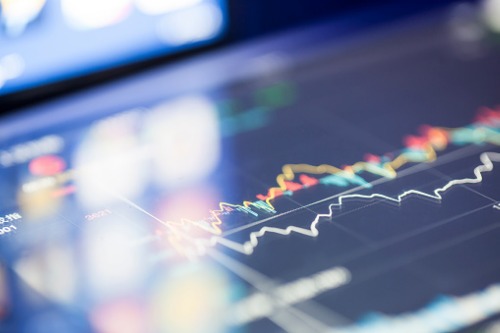 An asset manager is capitalising on the rapid rise in pet ownership among baby boomers and millennials by investing in the $150 billion-plus animal health market.
It's a market that includes a wide range of players, from veterinarians, producers and ranchers to groomers and pet owners. Crucially, according to Robert Beauregard, CIO of Global Alpha Asset Management, sub-advisor to the Ninepoint International Small Cap Fund, the industry has diversity by species and region, making it more resilient than expected during economic crisis.
He added that more and more people regard their pets as family members, which is driving demand beyond vaccination to specialty products, like treatment for allergies, dermatology, and organic, fresh food.
Beauregard said: "The biggest driver of the animal industry has been the 'humanization' of pets, and their move from the yard to the home. People who own pets take their responsibilities as pet parents very seriously.
"According to the American Animal Hospital Association (APPA), Americans spent US$72.5 billion in 2018 on their pets. Back in 1996 that number was just US$21 billion. Not surprisingly, pet food accounts for approximately 42% of the total.
"There are also proven health benefits to owning a pet, which has spurred growth in the sector. According to American Heart Association, 74% of pet owners reported mental health improvements from pet ownership."
Central to the growth of the market has been the broadening of the consumer base. During the past decade, the majority of pet owners were middle aged and as the baby boomer generation ages, they are also taking more interest in pets for companionship and health benefits.
However, in recent years, pet ownership has begun to trend younger, with Gen Z (18 to 24 year olds) and millennials (25 to 39 year olds) accounting for more than half of the growth in pet owner population.
Geographic diversity is also possible, with the US having the biggest population of dogs and cats, followed by Brazil, China and Russia. This plays into how to identify companies that offer growth.
Beauregard said: "When it comes to actual dollars spent, the US is the clear leader. We are also anticipating growth in emerging markets, where we expect to see similar pet ownership trends in the coming decades.
"At the moment, Brazil is the second largest pet food market worldwide. In Brazil, small dog breeds are growing in popularity, and the dog food category has seen smaller pack sizes increase in popularity as well. China is the third largest pet food market. According to GfK, pet food sales in China were at $2.2 billion in 2018, representing a 21% growth from 2017."
Global Alpha is currently invested in a UK pet health company called CVS Group, which went public in October, 2007. It is one of the leading veterinary services provide in the UK with about 12% market share, 491 surgeries, four laboratories, seven pet crematoriums and an online dispensary. Approximately 90% of sales is from veterinary practices, which they own and operate.
For Beauregard, however, this is just the start and he plans to make more inroads into this sector.
He said: "We have our eyes on a few interesting companies operating in the animal health space, ranging from pet insurance and fresh pet food, to a diagnostics company. Our ability to be highly selective and nimble in our portfolio holdings leaves us well-positioned to add some exposure to the animal health industry at attractive valuations."