Nadeem Ibrahim believes human advisors have an edge – but they have to sharpen it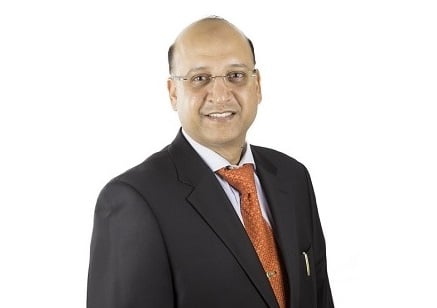 The financial services industry may seem like a dull career path to some. After all, not everyone is able to get passionate about estate plans, tax codes, and retirement savings. But Nadeem Ibrahim had the eyes to look past all that – and see a bright future.
"Diversity, advancement and meaningful work were the main reasons that I chose the financial industry for my career," said Ibrahim, financial planner at
Educators Financial Group
. "Moreover, the financial services industry is enormous, with a smorgasbord of opportunities, positions, skills and environments open to me."
In terms of advancement and opportunities, Ibrahim has been able to seize a lot of chances. He holds a variety of designations and credentials: chartered investment manager (CIM), chartered strategic wealth professional (CSWP), certified international wealth manager (CIWM), trust and estate practitioner (TEP), and fellow of the
Canadian Securities Institute
(FCSI), to name a few.
When it comes to meaningful work, he is also very satisfied. "Bringing peace of mind to my clients through tailor-made financial plans to their respective benchmarks is the most fulfilling aspect of my daily life," he said. "I feel proud and satisfied." He helps educate and train others in finance through financial planning and estate workshops, which are mostly geared toward teachers and other groups.
While Ibrahim takes great pride in being able to serve clients, he knows that the results he gets aren't just a product of his handiwork. Those results come from teamwork, a concept he firmly believes in.
"I am very fortunate that my front- and back-office team is one of the best teams in my office. I've my complete trust and confidence in them as my clients have on me," he said. "My team is part of my successes and achievements."
While the financial planning industry is filled with opportunities for the skilled and motivated, it's also got its fair share of risks. As deriving sustainable income from the markets becomes more challenging, costs and fees are becoming more crucial in determining whether or not a fund becomes profitable. It's therefore becoming more tempting for investors to look for the cheapest financial tools and vehicles they can – and that includes robo-advisors.
"These days, the concept of robo-advisors is prevailing in our industry swiftly," Ibrahim said. "In a newly circulated piece by Paladin Research & Registry, the differences between the recently popularized robo-advisors and traditional financial advisors were parsed through. Although the new technology provided by robo-advisors is appealing and beneficial to many investors, the personalized interaction granted by traditional financial advisors should not be glossed over."
While the demand for robo-advisors is increasing among investors, many advisors are confident that they're no real threat. After all, the financial services offered by such technology are limited. But to Ibrahim, that is no reason to be complacent; the human edge exists, but it could vanish.
"Initially, digital advice platforms were limited in scope to investment advice, but some are now evolving into more comprehensive, robust platforms," he said. "Robo-advisors have very basic and limited knowledge about wealth planning at this time. They use a passive approach to investment management, unlike traditional advisors who can be more hands-on, based on the client's preferences. But I'm seeing that if we as a wealth planning industry do not focus on an appropriate education, advanced knowledge, and personalized interaction with our clients, we'll lose the majority of them soon."
To Ibrahim, the current environment is one of cutthroat competition, a value race between digital advice and flesh-and-blood financial planning. Technology relies heavily on algorithms and artificial intelligence which, while promising, are still limited. Human advisors are more capable – as long as they push themselves to be.
"To say it short and simple, robo-advisors cost less than traditional advisors … because with less human interaction and fewer personalization options, robo-advisors can charge less," Ibrahim said. "I would say we need to get more advanced wealth planning education and mastery in our personalized skills to fulfill our clients' needs and to cope against the popularized robo-advisors concept."
So it all comes down to customization. Just as the industrial revolution pitted cookie-cutter manufacturing against detailed craftsmanship, technological advancements now have algorithmic platforms competing against human advisors. And according to Ibrahim, humans can prevail as long as they are able to provide tailored, personalized advice.
"Regardless of how clients choose to invest or have their investments managed, it is essential to understand that there are options available," Ibrahim said. "As with all things financial, the more you know about your client's needs, the more in control you can become over your client's financial situation. Take the time to educate yourself and learn and evolve personalized financial skills to insure your financial future."
Related stories:
Advisor: How I keep my business growing
From building homes to constructing portfolios